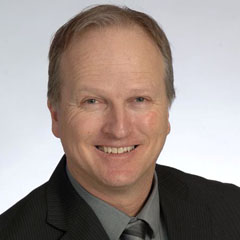 Christian Guay

, BBA

Investment Advisor

T 819-477-7100 ext. 5042007

Languages: French, English
Biography
Monsieur Guay holds a bachelor's degree in business administration and a degree in accounting from Université Laval. He is also licensed to trade options. He has worked in the financial field for more than 25 years.
His approach and personality enable him to establish and maintain close ties with his clients, something that is fundamental in targeting their needs accurately.
Transparency and integrity are the values his practice relies upon.
Guay-Brochu Team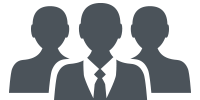 We are an experienced team that relies above all on interpersonal relations. Our aim is to guide affluent and high-net-worth clients in fulfilling their financial goals.
Mission
Helping our clients achieve financial autonomy by providing them with high-quality service and advice.
What sets us apart
Our philosophy is based primarily on three principles that lead us to respond appropriately to investors' needs:
optimization of the risk/reward ratio;
proper diversification;
high-quality, easy-to-understand products.
Values
Skill, attentiveness, integrity, transparency and simplicity.
Service Offer
Active index management based on macroeconomic analysis. Choice of six model portfolios consisting mostly of exchange-traded funds. Wealth management services.
Biographies of my colleagues
Mathieu Brochu

,

M. Sc., BBA, F. Pl

Investment Advisor

T 819-477-7120

Languages: French, English

Bachelor's degree in business administration from Université du Québec à Trois-Rivières
Financial planner certified by the Institut québécois de la planification financière in 2007
Master's degree in organizational development – Organizational Development and Management
Completed the Canadian Securities Course
Has worked in the financial industry since 2007 (previously an asset manager with Desjardins Group)
Founding president of AME Québec* de Nicolet

* Aide mondial aux enfants Québec offers respite for families with children who have an illness or disability.

Ghislaine Couture,

Investment Assistant

T 819-477-7053

Languages: French, English

Ms. Couture, who holds a college diploma in administration and received training as a legal secretary, has worked in the financial sector since 1986. She has been an investment assistant with the team since 2000.

She has taken the Canadian Securities Course and the Conduct and Practices Handbook Course from the Canadian Securities Institute.
Location
Desjardins Securities at Drummondville
330, rue Cormier
Suite 101
Drummondville (Québec) J2C 8B3
819-477-7100 Toll-free : 1-800-335-0929Fax : 819-477-6851
Route
List of investment advisors
Back to top