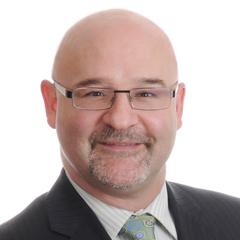 Laurent Lapointe

, BBA, CIM®, F. Pl

Investment Advisor

T 418-650-6350 ext. 5025261

Languages: French, English
Biography
Mr. Lapointe holds a bachelor's degree in business administration from Université Laval. He is a financial planner (since 1998), a certified investment manager (since 2002) and investment advisor (since 2005). He has held various positions with Desjardins in the course of his career, from assistant personal finance advisor at the Caisse de St-Augustin-de-Desmaures to senior financial planner at the same caisse. Mr. Lapointe acquired experience as an investment advisor at RBC Dominion Securities in Quebec City before joining Desjardins Securities in 2012.
Mission
My role consists of analyzing your entire financial situation and then suggesting the strategies that most closely fit your needs.
Investment Philosophy
Since performance will always depend on the markets, the only way to reduce losses is to control the level of risk. Though there is no guarantee of performance, I can nevertheless guarantee that the risk in your portfolio will be adjusted continually on the basis of your tolerance. This is a promise!
What sets us apart
Making good use of the vast resources at Desjardins Securities, I have valuable tools that facilitate decision-making and investment choices.
Values
Integrity, rigour, transparency.
Service Offer
In today's world, finance is characterized by the globalization of markets and an abundance of information. The speed of reaction and execution therefore becomes decisive. This is where my experience and technical knowledge will serve you well.
Location
Desjardins Securities at Sainte-Foy
Place de la Cité - Tour Cominar
2640, boulevard Laurier, Suite 1400
Québec (Québec) G1V 5C2
418-650-6350 Toll-free : 1-800-361-6006Fax : 418-650-5159
Route
List of investment advisors
Back to top