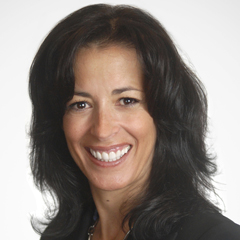 Lise Dupuis
Investment Advisor
T 450-671-2204
Languages: French
Biography
Ms. Dupuis has 34 years' experience at Desjardins, including 13 years in the securities field. 
Main responsibilities: wealth management, business development.
Dupuis Gaudet Team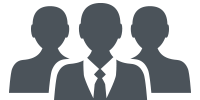 We are an experienced team who blend skill and integrity in managing your wealth.
Mission
We put our knowledge and experience at your disposal, with fulfilling your goals being a priority for us.
Investment Philosophy
Being close to our clients and, above all, always being there to meet your needs.
Values
Integrity, availability, confidentiality.
Service Offer
We work in close collaboration with a network of professionals to help you manage your wealth at every stage of your life.
Biographies of my colleagues
Nancy Gaudet

,

Investment Advisor

T 450-671-2865

Languages: French, English

Ms. Gaudet has 24 years' experience at Desjardins, including 13 years in the securities field.

Main responsibilities: support to advisors, monitoring of portfolios and execution of trades.

Manon Lefebvre,

Advisor Assistant

T 450-671-7410

Languages: French

Ms. Lefebvre has 31 years' experience with the Mouvement Desjardins, including nine years in the securities field.

Key responsibilities: administrative management and setting up meetings. 

Nathalie Tranchemontagne,

Investment Assistant

T 450-671-3774

Languages: French

Close to 20 years of experience in client management, including 5 in securities trading.

Main responsibilities:

Transaction management
Retirement planning
Location
Desjardins Securities at Brossard
Quartier DIX30 - Le Square
9120, boul. Leduc, bureau 205
Brossard (Québec) J4Y 0L3
450-671-6788 Toll-free : 1-888-883-4588Fax : 450-671-6280
Route
List of investment advisors
Back to top