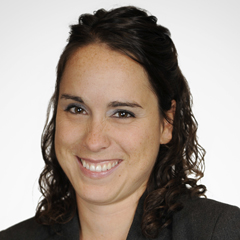 Nathalie Roy

, B.Sc.

Investment Advisor

T 514-281-7052

Languages: French, English
Biography
Has worked in the securities field for more than 20 years.
Has an asset under management of approximately $100 million.
Honours degree in economics from the Université de Montréal.
Mission
Being at your disposal and developing a business relationship that meets with your satisfaction
Guiding you in fulfilling your plans by meeting your specific needs
Conducting a regular follow-up of your file at the frequency you choose
Great attention to detail
Available to meet you at your convenience.
Investment Philosophy
I favour municipal or government bonds that provide regular income
In stocks, I favour large companies that pay stable dividends
In business, I collaborate closely with outside suppliers (Caisses Desjardins and mutual fund firms) to find income solutions.
What sets us apart
My priorities are:
To provide service that always meets your expectation through my availability and attentiveness
To seek high-quality securities with stable income as the priority, ideally with growth potential, while respecting each client's risk tolerance.
Values
Respect
Integrity
Attentiveness
Availability
Perfectionism
Service Offer
Expert in municipal bonds (new one-to-10-year issues)
Excellent knowledge of income funds (with low management fees)
Skilled in selecting and recommending stocks in large-cap companies that pay significant and stable dividends.
Location
Desjardins Securities at Montréal - Le Windsor
1170, Peel Street
Suite 300
Montréal (Québec) H3B 0A9
514-985-7585 Toll-free : 1-866-985-7585Fax : 514-987-9593
Route
List of investment advisors
Back to top