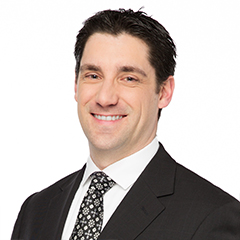 Vincent Després

, BBA

Investment Advisor

T 450-223-1003

Languages: French, English
Biography
Bachelor's degree in administration from Université du Québec à Montréal
Currently working towards acquiring the title of Chartered Investment Manager (CIM®)
Expertise in financial planning
Vincent serves as an investment advisor to a segment of our client base and sees to the optimization of our processes and procedures. He is known for his intellectual curiosity, his collaborative approach and his creative ideas.
Anik Armand Team
Excellence Accreditation
Excellence accreditation attests that the investment advisor's services meet the highest standards of quality in order to offer you an unparalleled experience in meeting your financial needs. This distinction is awarded exclusively to Desjardins Securities investment advisors who participate in a continuous development and improvement program.
Recognized for the simplicity of its approach, its ability to listen, the pertinence of its solutions and the quality of the relationship it establishes with each of its clients, the Anik Armand Team specializes in wealth and portfolio management.
To preserve your capital and ensure disciplined growth, we guide you in making informed decisions. We make finance simpler and more accessible.
Our client base consists of affluent and wealthy families, professionals and business executives.
Mission
The Anik Armand Team means partnership and a commitment to building solid foundations for you, with full peace of mind!
Investment Philosophy
Risk management
In managing your portfolio, we strive to attain the best balance between the performance you seek and the level of risk you can tolerate. To achieve this, we turn to indicators such as the Sharpe ratio, standard deviation and beta. This concern for controlling risk affects our entire investment philosophy.
Asset allocation
Asset allocation accounts for 91% of performance and requires constant, rigorous monitoring. It may sometimes be necessary to rebalance a portfolio to maintain a previously established allocation, which must always match the goals set out in the investment policy.
Stock selection
Our value-oriented approach leads us to select stocks in well capitalized companies that generate substantial cash flow and that have an attractive market valuations. Among our selection criteria are analysis of a company's growth rate, income, dividends and debt level as well as its competitive position in the market.
Our fundamental analysis of the economy and the financial markets guides our tactical process of asset allocation and stock selection. This has a dual purpose: protecting your capital and maximizing potential yield.
Assessment of managers
The portfolio may include managed products such as mutual funds. We evaluate performance on a regular basis, and we make sure the managers of these products act in accordance with established investment policies and processes. We show particular interest in the alpha generated as well as in the indices that reflect rising and falling markets.
Tax efficiency
We never lose sight of the tax aspect of your investments, and we use every tool available to mitigate the tax impact. To this end, we encourage you to take full advantage of the benefits and in particular the strategies to be derived from corporate structures.
What sets us apart
Synergy and collaboration
The Anik Armand Team brings together dynamic, enthusiastic professionals who pool their skills, experience and expertise, working with one another to develop appropriate strategies in your best interest. Protecting your portfolio is very important to them, as if it were their own property.
They do not hesitate to consult outside experts (accountants, tax specialists and notaries) to ensure the excellence and precision of the wealth management proposals they present to you.
Values
A sense of the common good: prosperity.
A desire for collaboration: partnership.
Openness: a consultative approach.
Service Offer
Wealth management
Retirement

RRSPs, LIRAs, IPPs, RRIFs, LIFs
Annuities
Business transfers

Estates

Wills
Mandates in case of disability
Trusts

Footnote

1

Portfolio management

Investment policy statements
Comprehensive portfolio assessment
Strategic and tactical management
Risk management

Planning

Footnote

1

Retirement planning
Financial, estate and tax planning
Business coaching

Insurance

Footnote

1

Life and disability
Long-term care and critical illness
Insured annuities (back-to-back annuities)

Philanthropy

Planned donations
Foundations
Biographies of my colleagues
Anik Armand

, CIM®

Vice-President, Portfolio Manager, Investment Advisor

T 450-223-1880

Languages: French, English

More than 25 years of experience in the industry
Expertise in managing substantial wealth

With her extensive experience in the securities field and as a manager, Ms. Armand astutely guides her team members in their decision-making process. In the course of her career, she has also been in charge of training and compliance in a number of brokerage firms.

Advisor Emeritus 2014, a distinction awarded by the Finance et Investissement publication.

Éric Tétrault, BBA, CFA

Investment Advisor

T 450-223-1078

Languages: French, English

Holds the CFA (Chartered Financial Analyst) designation
Bachelor's degree in administration from Université Laval
Experience as a trader

Éric's passion for financial markets and portfolio management has earned him the responsibility for our management committee. A proactive team member with an analytical mind, he also stands out for his thoughtful, informed input.

Audrey Daudelin,

Investment Assistant

T 450-223-1998

Languages: French, English

Audrey handles event coordination for the team and ensures that the firm's internal processes are followed. She also provides the portfolio manager with business development support. She is known for her efficiency and her attention to detail.
Locations
Desjardins Securities at Mont-Saint-Hilaire
470, boulevard Sir-Wilfrid-Laurier
Suite 205
Mont-Saint-Hilaire (Québec) J3H 6K3
450-223-1880 Toll-free : 1-855-202-6365Fax : 450-467-5669
Route
List of investment advisors
Desjardins Securities at Saint-Hyacinthe
1395, Daniel-Johnson East Street
Suite 201
Saint-Hyacinthe (Québec) J2S 7Y6
450-223-1673 Toll-free : 1-888-313-6150Fax : 450-223-1677
Route
List of investment advisors
Desjardins Securities at Sorel-Tracy
385, Poliquin Blvd.
Sorel (Québec) J3P 5N6
450-742-8471 Toll-free : 1-866-441-8471Fax : 450-742-1439
Route
List of investment advisors
Back to top