A Renowned Research Department
You have accumulated some wealth and you want to invest it in the right place. To do so, you need quality recommendations based on reliable data.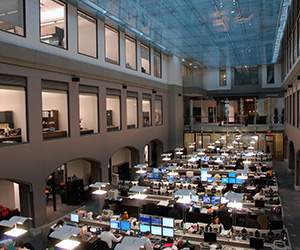 Our wealth managers have direct access to the information produced by the Desjardins Securities Research Department, which supports them in their recommendations to their clients.
Our Research Department regularly publishes detailed analyses as well as updates on a large number of stocks. This enables our wealth managers to give you solid advice on your investments.
An effective team
With some 20 analysts covering more than 100 companies, the Desjardins Securities Research Department is known for the quality of its work and the value of its contribution.