A Renowned Research Department
Print
Share
A Renowned Research Department
You have accumulated some wealth and you want to invest it in the right place. To do so, you need quality recommendations based on reliable data.
Find Us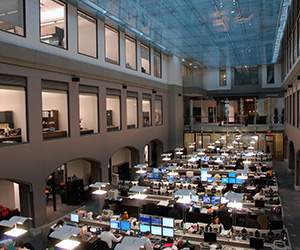 Our investment advisors have direct access to the information produced by the Desjardins Securities Research Department, which supports them in their recommendations to their clients.
Our Research Department regularly publishes detailed analyses as well as updates on a large number of stocks. This enables our investment advisors to give you solid advice on your investments.
An effective team
With some 20 analysts covering more than 100 companies, the Desjardins Securities Research Department is known for the quality of its work and the value of its contribution.

We also suggest
Throughout Quebec and in Ottawa and Sudbury, our branch staff will be happy to welcome you to meet your financial needs or refer you to a counselor.

Regardless of where you live, one of our investment advisors will help you achieve your financial goals.

With our expert Louis Wermenlinger, you'll learn more about the importance we place on stock selection.