Our History
Desjardins Securities was the first brokerage firm to put down roots across the province. By building on a corporate culture essentially based on the extensive expertise of our wealth managers, the quality of our services, and the reliability of Desjardins Group, we have enjoyed rapid growth!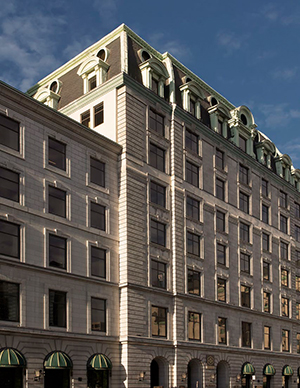 Desjardins Securities was founded in 1991, a few months after Desjardins Group - External link. This link will open in a new window. acquired the Disnat online brokerage firm and the Deragon Langlois full-service brokerage firm.
At the time, our team comprised only 50 persons – including just five wealth managers! But from the outset, we adopted four values dear to Desjardins: family spirit, exemplary dedication to our clients, transparency, and excellence of service. An approach that quickly paid dividends, since one year later, we already had assets under management of close to $1 billion.
Around the mid-1990s, we underwent rapid expansion. Realizing that some areas of the province were rather poorly served in terms of wealth management services, and that many investors were having difficulty finding specialists who could help them make informed decisions, we started to recruit financial experts in the regions who were closely involved in the growth of their respective communities. The Victoriaville, Rouyn, Sainte-Foy and Sherbrooke branches were thus established, and even today one of our main competitive advantages is Desjardins' proximity almost everywhere in Quebec.
Now counting more than 350 wealth managers at over 40 branches and points of service across Quebec, only Desjardins Securities can give you access to the largest network of recognized wealth management specialists.
With over $31 billion in assets under management,Footnote 1 since its inception Desjardins Securities has been managed by recognized financial experts who helped forge the reputation that it enjoys today.
A prestigious address
To enhance all our services, we moved our head office in December 2007 to the Windsor. Reconverted into a place of business, this sumptuous Montreal hotel, which had welcomed Winston Churchill, King George VI, Charles de Gaulle, Princess Elizabeth and John F. Kennedy, regained its lustre by obtaining LEED®  Gold certification.
With its ecological design, including the use of local materials and efficient management of energy and water consumption, the building is in perfect alignment with Desjardins Group's sustainable development policy.