Research Department
With many experienced analysts covering more than 100 companies, the Desjardins Securities Research Department is known for its quality, its reliability and its effectiveness.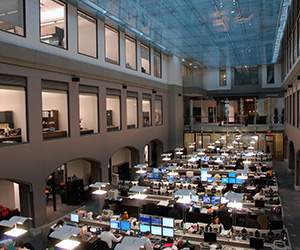 Well-informed wealth managers
With direct access to the analyses produced by the Desjardins Securities Research Department, our wealth managers have in hand all the necessary information to guide you in making intelligent financial choices and to help grow the value of your assets.
Other tools to better serve you
Do you want information on U.S. stocks or mutual funds available in Canada? Our wealth managers also have access to various publications from independent research firms, so they are well informed and can recommend the best investment strategies for you, according to your objectives and your investor profile.
Master technical analysis
With the technical analysis tool on Desjardins Securities' private site, you can also anticipate market moves. By presenting stock prices and indicators in chart form, this powerful tool will enable you to follow and better understand various events and technical research on all North American stocks and indices.
To learn more about the features of this tool, contact one of our wealth managers