Desjardins Securities – DSIA app
Quickly access your accounts on your smartphone or tablet using one simple app. With its sleek, streamlined interface, this app is a snap to navigate.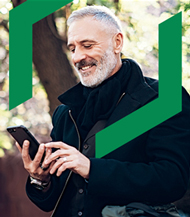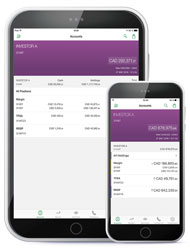 Access your accounts anywhere, anytime
Log in quickly and enjoy the sleek, streamlined interface.
Get quick account summaries, check your accounts and market data at any time.
Review the details of all your accounts.
---
Track your stocks
Check the overview, average price and unrealized gains as a percentage.
View a summary of all your accounts and detailed positions at any time.
Check your portfolio performance using 5 different types of graphics.
View your watch lists and Monitor Canadian and U.S. stock exchanges.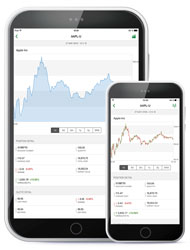 ---
Need help?
Contact our support centre at 1-866-557-1414 Monday through Friday, from 8:30 a.m. to 5:00 p.m.