Investment Solutions
Since the sound management of your business largely depends on the sound management of your assets, our wealth managers are there to also contribute to the growth of your company!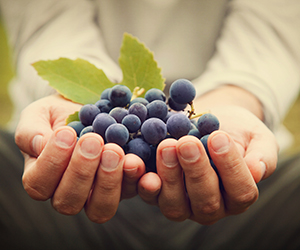 Managing all your financial challenges
To succeed in business and secure the future of your loved ones, the help of seasoned investment professionals is often crucial. Not only because they can clearly identify all your needs and requirements, but because you'll quickly benefit from a strategy that takes into account both the particularities of your business and your financial well-being and that of your family.
In other words, you'll no longer have to worry about managing your portfolio or spend your precious spare time studying stock market sites, since our securities experts will choose for you the products that are best suited to your professional and personal situation.
In addition, with our experts, you'll have access to:
Specialized financial planning and estate planning services

Footnote

1.
Turnkey wealth management and financing

Footnote

2 solutions
A recognized life and health insurance

Footnote

1 program that will give you security and peace of mind.
To learn more about our investment solutions, contact one of our wealth managers.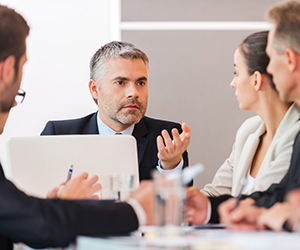 An exclusive service for business families
To better respond to your ever-growing business needs, Desjardins Securities Private Counsel Group offers you an excellent way to define your intergenerational objectives and to leave a lasting legacy: the Multi-Family Office (MFO) Footnote 3
Inspired by the tradition of great American and European entrepreneurial families, this high-end assistance service was especially designed to help you by taking charge of all aspects of managing your wealth.
Playing a role similar to that of a chief financial officer, the MFO can assist you in the following areas:
Optimizing the organizational structure of your company.
Developing and implementing a comprehensive investment policy.
Managing all your investments and your financial communications.
Implementing governance and risk management.
Optimizing your financial, tax and estate planning

Footnote

1.
Improving your insurance follow-up

Footnote

1.
Achieving all your philanthropic projects.
Creating better family cohesion.
Providing the intergenerational education necessary for the transfer of your business.
You will at all times retain your full decision-making power and, to implement the chosen financial strategies, our team will work with the professionals who have already earned your trust or those it has recommended for you.
Our forte is creating the necessary dynamic to help you achieve your goals by coordinating financial and organizational services.
To learn more about the MFO, contact a Desjardins Securities Private Counsel Group Wealth Manager.
Services offered through Desjardins Securities Financial Services Inc.
Services offered through the Corporate Finance Division of Desjardins Securities.
The?Multi-Family Office is offered by the Private Counsel Group, some services of which are provided by Desjardins Securities Financial Services Inc., registered as a financial services firm.