Fee-Based Advisory Services
The Desjardins Securities Elite Program is specifically designed to simplify your relationship with your finances and your investment advisor. The program comes with many tax benefits and a flat fee that's easy to manage.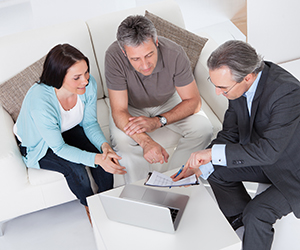 If you would rather enjoy life than spend hours on end paying bills, our Elite Program could be worth your while. Instead of a commission, we charge a flat fee based on the value of your assets, so you won't have to worry about how much each transaction costs.
Our competitive fee comes with several advantages:
Your rate will drop as your capital grows.
You'll pay an even lower fee if you and a spouse or family member combine your assets.
You won't be charged any plan fees for registered accounts.
Learn more about the Elite Program
Each of the program's options, Elite Basic, Elite Intermediate and Elite FLEXible, come with different benefits tailored to your investor profile.
Read about the program
Contact an investment advisor
Our investment advisors can help you decide which plan is right for you.
Find an advisor