Business Transfer
If you have spent the better part of your life gradually building a successful business, transferring it can be difficult. Our wealth managers can help you in this regard and suggest other avenues of fulfilment.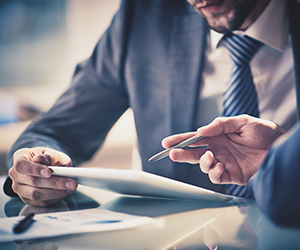 You have decided to move on to other things and to leave your business in the hands of a family member, a trusted employee, or an outside buyer.
Before emptying your drawers and warmly thanking all those who supported you over the years, you must carefully plan your departure in order to secure your employees, ensure the financial stability of your business, and facilitate its transfer.
A good succession plan is pivotal to a successful transfer. Our business transfer specialists can help you prepare and put in place a suitable plan, while keeping in mind your future professional and personal goals.
In addition, if you want to leave all or part of the management of your company to a family member, Desjardins Securities Private Counsel Group can offer you an exclusive service designed for business families: the Multi-Family Office (MFO)Footnote 1.
So you can leave with peace of mind, knowing that this unique assistance service adheres to the best business practices for intergenerational wealth management, while providing the necessary support and education for the transfer of your business.
To learn more about our business transfer services, contact a Desjardins Securities.