Social Commitment
Our values go beyond securities: Social commitment, economic well-being, and sustainable development are an integral part of our corporate culture.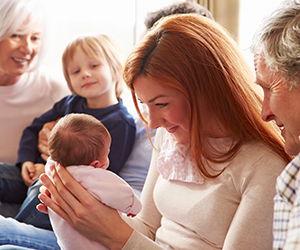 Since 2003, Desjardins Securities has been associated with the Montreal Canadiens Children's Foundation - External link. This link will open in a new window., which helps sick, underprivileged and special-needs children by contributing financial resources and by carrying out specific projects across Quebec. To date, more than $6.4 million has been raised for this cause, thanks to our annual "Work with us for the children" day.
On that day, Desjardins Securities wealth managers donate their commissions to help the children.
Desjardins Group is also deeply involved in the socioeconomic development of our communities. At December 31, 2016, it had reinvested more than $81 million in the community through donations, sponsorships, philanthropic partnerships, and scholarships. This amount includes the caisses' Community Development Funds, which encourages projects that contribute to the sustainable and inclusive development of our society.
Desjardins' community involvement takes many other forms. Some examples:
It put in place programs to help entrepreneurs develop their business.
It participated in a working group on multifunctional rural land use as part of the Quebec government's 2007–2014 rural policy.
It was a co-signatory of the Shawinigan Declaration "for a Quebec made strong by its communities," submitted to the Quebec government in April 2010 by the non-profit organization Solidarité rurale du Québec (SRQ).
It chairs the sustainable development advisory committee of the CQCM (Quebec cooperative and mutualist council).