Accounts
As everyone knows, good accounts make good friends. That's why we offer you many types of accounts. Whatever your dreams and your financial objectives, they will help you achieve them.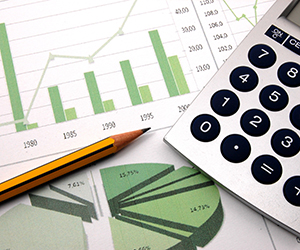 According to your needs, our wealth managers will help you choose the account or accounts that will enable you to actively manage your portfolio and optimize your saving capacity.
Cash Account
This brokerage account, in which you must have or deposit a certain amount of money to cover the cost of your purchases, enables you to buy or sell securities.
Margin Account
With this type of account, you can buy or sell securities on credit. You pay only the difference between the market value of the security and the amount lent to you by Desjardins Securities, which will then charge you interest on the loan.
Short Margin Account
This margin account enables you to sell short, in other words, to sell securities that you do not own. In such case, Desjardins Securities will borrow the securities.
Options Margin Account
This margin account allows you to buy or sell options. An option is a contract that gives you the right or the obligation to buy or sell a given quantity of an underlying asset at a specific price on or before a certain date.
There are four different types of option transactions to choose from:
Buying puts and calls
Selling covered options
Spread trading
Selling uncovered options
Registered Accounts
These are cash accounts that are opened under one of the programs provided in the Income Tax Act.
RRSP

The Registered Retirement Savings Plan (RRSP) is the ideal plan to ensure your independence and your peace of mind when you retire. In addition to putting money aside, the amount of your contributions is fully deductible from your taxable income. What's more, as long as you don't make any withdrawals, your investment income remains tax-sheltered.

LIRA

If you leave a job where you have a company pension plan, you can have your pension funds transferred to a Locked-in Retirement Account (LIRA), a tax-sheltered vehicle where you can manage the funds yourself.

However, you cannot contribute to a LIRA and you cannot generally withdraw funds from the account before retirement age.

TFSA

If you have already contributed the maximum to your RRSP and you have surplus cash, the Tax-Free Savings Account (TFSA) may be the perfect vehicle for you. Versatile and flexible, it makes it easy to save up for specific projects, whether short-term or long-term.

While your TFSA contributions are not tax deductible, this registered plan has a very attractive feature: withdrawals and investment income are always tax-free.

RESP

Since a post-secondary education can be very costly, you can help ensure a bright future for your children with the Registered Education Savings Plan (RESP). As the subscriber, you can make contributions on behalf of the beneficiary or beneficiaries of your choice: child, grandchild, niece or nephew, or others.

These contributions will entitle you to government incentives that will accelerate the growth of your capital, such as the Canada Education Savings Grant, the Canada Learning Bond, and the Quebec Education Savings Incentive.

RRIF

A retirement income vehicle, the Registered Retirement Income Fund (RRIF) is the natural extension of the RRSP. You remain in control of your assets, but you'll have to withdraw a certain amount each year which will vary according to your needs and your projects.

LIF

Also a retirement income vehicle, the Life Income Fund (LIF) is a natural extension of the LIRA. Once again, you remain in control of your assets, but you'll have to withdraw a certain amount each year which will vary according to your needs and your projects.
To learn more about our accounts, contact one of our wealth managers.