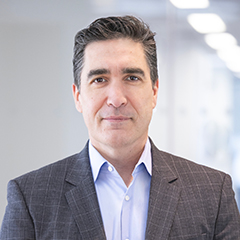 Alexandre Brunelle

, B.Sc., FCSI®, CIM

Vice-President, Portfolio Manager, Investment Advisor

T 514-876-4308

Languages: French, English
Biography
Mr. Brunelle holds a bachelor's degree in economics from the Université de Montréal and is a Chartered Investment Manager and Fellow of the Canadian Securities Institute.
Specializing in financial projections and options strategies, he is involved mainly in portfolio management and written communications. Previously a derivatives trader and investment advisor for other financial institutions, he has been part of Desjardins Securities since 2003.
Champoux-Brunelle Team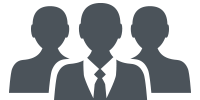 In a constantly changing environment (globalization of the economy, the advent of new investment products, the ever-growing complexity of tax rules), it is fundamental to be able to count on informed advice from experienced experts. Dealing with us gives you access to an award-winning team recognized in the securities field for the outstanding quality of its service.
The Champoux-Brunelle Team, together since 1997 and with Desjardins Securities since 2003, has developed a diversified clientele to whom it provides a full range of personalized financial services.
Mission
Within the framework of a comprehensive financial planning approach, our mission consists of guiding and accompanying you through the steps leading to fulfilment of your financial goals.
We aim to be key partners in your success.
Investment Philosophy
Our investment approach is based on conservative principles. We aim to increase our clients' wealth while minimizing risk and volatility. To achieve this, we rely on diversified portfolios consisting of high-quality companies that pay stable dividends over an extended period.
What sets us apart
Our personalized approach relies on understanding your needs and your situation. This is why we put ourselves clearly at your disposal so that we can know about your dreams, your plans and your requirements.
Values
Experience, skill, integrity, availability and transparency.
Service Offer
The Champoux-Brunelle Team offers you a full range of financial products and services.
Traditional advisory service
Discretionary management
Projection to prepare for retirement
Life insurance and annuities

Footnote

1
Option strategies

Footnote

2
Biographies of my colleagues
Jean-François Champoux

,

CFA, CPA, CA

Vice-President, Portfolio Manager, Investment Advisor

T 514-876-4429

Languages: French, English

Mr. Champoux holds the title of Chartered Financial Analyst (CFA), one of the industry's most prestigious designations, and is known for his skills in taxation and portfolio management.

His ability to resolve complex issues is highly appreciated. An accountant by training, he chose early in his career to become an investment advisor, first with other financial institutions and since 2003 with Desjardins Securities.

Annie Boucher, B.A.

Associate Advisor

T 514-876-7891 ext. 5022020

Languages: French, English

The holder of a bachelor's degree in arts from Concordia University, Ms. Boucher has 17 years' experience at Desjardins Securities and has acquired extensive knowledge in the financial field. As an assistant advisor, she shows great diligence in monitoring all aspects affecting the financial positions of our clients and in responding to their needs.

Nicolas Grollier,

Associate Advisor

T 514-876-7961

Languages: French

Mr. Grollier worked in the finance field prior to joining the Desjardins Securities team.

His main duties are to assist investment advisors in various administrative matters. With his professionalism and skill, Mr. Grollier takes great care to respond efficiently to requests from our clients, making him an important resource person on the team.
Location
Desjardins Securities at Place Ville Marie
1 Place Ville Marie
Suite 1970
Montréal (Québec) H3B 0E8
514-876-1441 Toll-free : 1-866-876-1441Fax : 514-876-1106
Route
List of investment advisors
Back to top