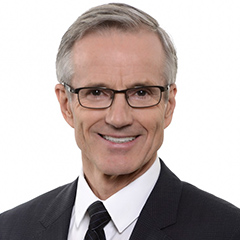 Daniel Bégin

, MBA, CIM

Portfolio Manager, Investment Advisor

T 1-888-313-6150 ext. 5092005

Languages: French, English
Biography
Professional accountant's degree
Master's degree in business administration
Canadian Securities Institute investment advisor
Investment advisor since 1997
Expertise: business strategies and development
Bégin-Lambert Group Portfolio Managers
Excellence Accreditation
Excellence accreditation attests that the investment advisor's services meet the highest standards of quality in order to offer you an unparalleled experience in meeting your financial needs. This distinction is awarded exclusively to Desjardins Securities investment advisors who participate in a continuous development and improvement program.
Get full personalized advice from professional investment advisors. Our team will help you make the best decisions.
Our service is perfectly suited to investors seeking an individual relationship with a devoted and professional investment advisor. You will receive full, personalized investment advice while taking part in the major decisions involving your portfolio.
The Bégin-Lambert Group will provide you with astute financial advice at every stage of your life. You will appreciate our advice, tailored to the needs and goals of you and your family. This all comes down to a personalized investment and retirement strategy.
Mission
Helping you optimize the seven aspects of wealth management, through Desjardins Securities Financial Services, caisses or outside partners.
Investment Philosophy
Our adaptive investment management and our tax-efficient solutions will help you fulfil your goals with full peace of mind.
What sets us apart
Our commitment consists of guiding you in a comprehensive wealth management approach, offering you adaptive investment management and tax-efficient solutions to help you fulfil your goals with full peace of mind.
Values
Expertise, rigour, empathy, integrity.
Service Offer
Biographies of my colleagues
Martin Lambert

, MBA, Eng., CIM®

Portfolio Manager, Investment Advisor

T 1-888-313-6150 ext. 5092008

Languages: French

Holder of a bachelor's degree from the École Polytechnique de Montréal
Holder of a master's degree in business administration from the Université de Sherbrooke
Has worked as an investment advisor since 1997
Chartered Investment Manager (CIM®)
Expertise in investment strategies and portfolio monitoring

Julie Beausoleil,

Investment Assistant

T 1-888-313-6150 ext. 5091010

Languages: French

Ms. Beausoleil holds a college diploma in accounting and management technology. She has been working for Desjardins Group since 2006.
Expertise: administration and customer service.
Location
Desjardins Securities at Saint-Hyacinthe
1395, Daniel-Johnson East Street
Suite 201
Saint-Hyacinthe (Québec) J2S 7Y6
450-223-1673 Toll-free : 1-888-313-6150Fax : 450-223-1677
Route
List of investment advisors
Back to top