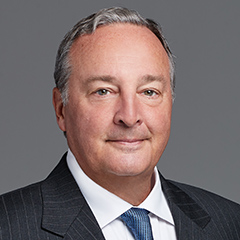 Éric Houtart

, B.A.

Investment Advisor

T 514-876-2884

Languages: French, English
Biography
The holder of a bachelor's degree in administration from Université Laval in Quebec City, Mr. Houtart has 26 years' experience in the financial field.
Houtart Tourangeau Team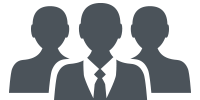 Our team of seasoned professionals is committed to your financial success. You can count on our solid wealth management expertise and exceptional customer service.
In addition to taking care of your investments, returns and financial security, we're your initial point of contact for all money matters.
We're very good at what we do, because we're always there for you and we listen to what you have to say. Thanks to our people-focused approach, we help make your goals and life plans happen.
Mission
HELP our clients build, grow, protect and transfer an estate they can be proud of 
PROVIDE INFORMATION AND ADVICE on their financial situation, future prospects and money matters 
GUIDE AND SUPPORT them in fulfilling their plans, goals and dreams 
CONTRIBUTE to their peace of mind
Investment Philosophy
The best portfolio is the one that's right for you and that allows you to achieve your goals. We'll develop an investment strategy that's tailored to your specific needs, based on:
Your family situation
Your financial situation (income, assets, debts, taxes)
Your budgetary constraints and income needs
Your short- and medium-term projects, and your retirement dreams
Your personal values
Your investor profile
Striking the right balance: So you can take advantage of new growth opportunities, while limiting your exposure to market fluctuations, we strive to balance your asset allocation by:
Industry
Geographical area
Fund type
Tax impacts: We automatically analyze the tax impacts of the investments we recommend, because minimizing the taxes you have to pay is an excellent strategy for growing your assets.
What sets us apart
Guidance and support every step of the way
Having a solid investment strategy is a great start. Being able to count on a hands-on advisor who can provide you with guidance and support so you can make informed financial decisions is even better.
For us, being hands-on means taking the time to get to know you and guiding you through every stage of life by:
Putting a thorough and proven approach to work for you
Tailoring service to your specific needs
Proactively monitoring your portfolio's performance
Always being there for you when you need us and finding appropriate solutions
 Our recommendations are backed by a vast network of partners specializing in accounting, taxation and law.
Values
TRANSPARENCY 
Our clients count on us to guide and support them in every stage of their lives. Honesty and openness are 2 essential qualities for building lasting relationships.
COOPERATION
Effective wealth management involves a lot of people: you, us, your family and the professionals you count on to help you succeed. We're committed to taking the lead and working with everyone involved to make sure we're all on the same page.
TENACITY
Now that everything's just a click away, this value plays an even more important role in keeping your long-term goals on track.
GENEROSITY 
In addition to being committed to our clients, we're also very involved in our community. We're proud to support Little Brothers, an organization that provides assistance to lonely elders.
Service Offer
Investment portfolio management for registered (RRSP, RRIF, LIRA, etc.) or non-registered accounts: Analyzing your investor profile and current portfolio, developing a custom investment strategy, implementing our recommendations and ensuring regular re-balancing and follow-ups.
Retirement solutions: Saving scenarios, projections, payout strategies, guidance and support throughout the transition period and setting up your annuities.
Taxation: Analyzing your current tax situation, helping you make wise investment decisions to minimize taxes and exploring optimization opportunities.
Estate planning to ensure a smooth transfer of your assets to the next generation: Will*, mandate in case of incapacity*, taxes owing on death and options for making sure your loved ones have enough money to pay your final tax bill, planned giving strategy, etc.
* Services offered through our external professionals.
Biographies of my colleagues
Ting Phomphakdy

,

BBA

Advisor Assistant

T 514-841-0284

Languages: French, English

Ting Phomphakdy has been working in the financial industry for 15 years. As a member of our team, she's responsible for customer service and operations management.

Ting is very thorough and efficient in tracking investments, coordinating the various stakeholders involved in files and ensuring an easy wealth management experience for clients.

David Tourangeau, BBA

Investment Advisor

T 514-841-0284

Languages: French, English

For nearly 20 years, David Tourangeau, a graduate of HEC Montréal, has been an advisor to professionals, entrepreneurs, healthcare professionals and affluent families looking to build sustainable wealth.

David uses a comprehensive approach that covers investment strategy, tax optimization, retirement planning and wealth transfer to make sure all his clients' needs and concerns are addressed.  

Most of David's clients consider him to be part of their family. This honour is testimony to how committed he is to his clients, the trust he earns and his willingness to listen to his clients and guide them.
Location
Desjardins Securities at Place Ville Marie
1 Place Ville Marie
Suite 1970
Montréal (Québec) H3B 0E8
514-876-1441 Toll-free : 1-866-876-1441Fax : 514-876-1106
Route
List of investment advisors
Back to top