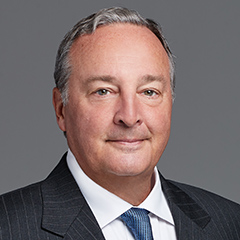 Éric Houtart

, B.A.

Investment Advisor

T 514-876-2884

Languages: French, English
Biography
The holder of a bachelor's degree in administration from Université Laval in Quebec City, Mr. Houtart has 26 years' experience in the financial field.
Mission
Guiding investors in selecting their investments based on their knowledge and risk tolerance.
I am a coach who is able to adjust to investors' profiles and to meet their expectations.
Investment Philosophy
Buy what you understand and pick high-quality investments.
What sets us apart
I offer simple, prudent solutions for your investments. It is important for me that you feel at ease with these solutions.
Values
I am honest and frank, and I seek to establish harmonious business relationships with the women and men who are my clients.
Service Offer
I offer managed products, such as those provided by our discretionary management serviceFootnote 1, and I use certain mutual funds. I also show concern for the taxation of your investments.
Location
Desjardins Securities at Place Ville Marie
1 Place Ville Marie
Suite 1970
Montréal (Québec) H3B 0E8
514-876-1441 Toll-free : 1-866-876-1441Fax : 514-876-1106
Route
List of investment advisors
Back to top