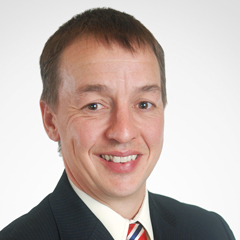 Éric Pomerleau

, BBA

Investment Advisor

T 819-732-7838

Languages: French, English
Biography
Mr. Pomerleau holds a bachelor's degree in accounting with a finance major, awarded in 1998 by the Université du Québec en Abitibi-Témiscamingue (UQAT). He has been an investment advisor since February 2001. He also holds a diploma in Financial Planning from the Canadian Securities Institute.
He aims to offer his services to clients who seek a better understanding of the world of finance so that they can make the best possible decisions for their personal needs.
Mission
My goal is to help clients achieve a solid understanding of their financial position and to enable them to steer their way through the complex world of finance.
Investment Philosophy
Being prudent by nature, I direct investments toward large, dividend-paying companies that show little fluctuation in sales. I favour companies that meet their long-term goals and do not get carried away by short-term trends. I believe in investing in companies that have a long future ahead of them.
What sets us apart
I help my clients understand the advantages and drawbacks of each investment decision to minimize tax impacts and protect capital, thereby ensuring peace of mind.
Values
Honesty, transparency, integrity, simplicity and human relationships are the fundamental values on which I base my business practice.
Service Offer
Determinng your investment goals and complying with them fully
Determning the quality of service you expect and fulfilling your wishes
Working with your current collaborators to raise everyone's effectiveness
I am also committed to respecting your financial realities.
Allow me to guide you in fulfilling your goals.
Location
Desjardins Securities at Amos
4, rue Principale Nord
Bureau 103
Amos (Québec) J9T 2K6
819-732-7838 Toll-free : 1-888-732-7838Fax : 819-732-7870
Route
List of investment advisors
Back to top