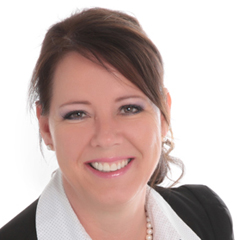 France Marchand

, F. Pl

Investment Advisor

T 819-693-3750

Languages: French
Biography
A graduate of Université Laval in the financial planning program and affiliated with the Institut québécois de planification financière, Ms. Marchand has more than 23 years' experience in the finance field. 
With her passion for stock markets, she has taken the Canadian Securities Course and the Conduct and Practices Handbook Course from the Canadian Securities Institute.
Mission
Making a difference in investors' lives, offering them top-quality guidance and an attentive ear to their financial needs.
Respect for investors is central to my priorities.
Investment Philosophy
Seeking a happy medium between the protection and growth of capital in a responsible manner through:
A financial plan that fits your needs
Customized allocation of your assets
Continuous follow-up and adjustments to meet your financial plan.
What sets us apart
Providing high-standard wealth management services that will help clients reduce their tax liability, eliminate the fear of being short of money and retire comfortably.
Values
Reliability, availability, personalized approach!
Service Offer
À la carte personalized portfolios, consisting of fixed-income securities and/or growth stocks
Customized fee-based portfolios (Elite Program portfolios)
High-end discretionary portfolio management (Darwin) providing access to internal and external managers, mostly institution-based, within the framework of a rigorous investment policy; annual fees based on the investment category, tax-deductible for non-registered accounts.
Biographies of my colleagues
Carol Dugré

,

Associate Advisor

T 819-693-7477 ext. 5052003

Languages: French, English

Ms. Dugré has completed various training programs with the Canadian Securities Institute, including the Canadian Securities Course, the Conduct and Practices Handbook Course and the course in Wealth Management Techniques.

As an assistant advisor, she handles relations with clients, collaborates in analyzing files and conducts day-to-day follow-up of trading.
Location
Desjardins Securities at Trois-Rivières
1500, Royale Street
Suite 450
Trois-Rivières (Québec) G9A 6E6
819-693-3750 Toll-free : 1-888-316-3750Fax : 819-693-2666
Route
List of investment advisors
Back to top