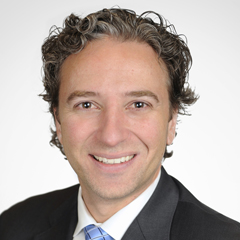 François Lapointe

, M. Sc.

Investment Advisor

T 450-671-2461

Languages: French, English
Biography
Holder of a master's degree in economics from the Université du Québec à Montréal (UQAM)
More than 15 years' experience in the financial sector
Ethics, integrity and sound conduct lie at the heart of his practice and his advisory approach. Accordingly, Mr. Lapointe has taken great care to:
meet the requirements of the Investment Industry Regulatory Organization of Canada (IIROC);
comply with all licensing requirements;
submit to an audit of his financial, professional and personal background.
He is also taking a mandatory continuing education program, and his activities are governed by the Desjardins Securitirs Code of Ethics and Professional Conduct.
Mission
Mr. Lapointe sees it as essential for relationships with clients to be based on trust, communication and respect. His entire approach is built around understanding your financial position.
He is committed to helping you meet the financial challenges you will face at each stage of your life.
The initial meeting will help identify and outline your needs, your expected yield and your risk tolerance. An action plan that is fair and realistic in terms of savings ability and potential yield will be developed with you.
Investment Philosophy
Mr. Lapointe's investment strategy relies on bottom-up fundamental analysis. He strives to pick out stocks that provide solid dividend income and that, above all, have the potential to rise each year. In all cases, he seeks stocks that can generate good cash flow.
Mr. Lapointe is aware that macroeconomic and geopolitical contexts can lead to tensions, and he may recommend going overweight or underweight in certain economic sectors to reduce a portfolio's risk and volatility.
What sets us apart
Mr. Lapointe will rigorously monitor the implementation of your action plan and your investments.
He will review your investment goals and profile, as required, so that your investment strategy reflects your financial position while adjusting to economic conditions.
Values
Ethics
Rigour
Communication
Trust
Respect
Service Offer
Products and services offered
Fee-based accounts
Discretionary management (Darwin discretionary management service)
Cash accounts (in Canadian or U.S. dollars)
Margin accounts (in Canadian or U.S. dollars)
RRSP, RRIF, LIRA, RESP or TSFA accounts
Income investments
Government or municipal bonds
Strip bonds
Corporate bonds
Preferred shares
New bond issues
Growth investments
Canadian, U.S. and international equities
Convertible debentures
New stock issues
Investment funds
Exchange-traded funds
Insurance products (service provided through Desjardins Securities Financial Services)
Life annuities and term annuities
Life insurance
Disability insurance
Estate planning
Location
Desjardins Securities at Brossard
Quartier DIX30 - Le Square
9120, boul. Leduc, bureau 205
Brossard (Québec) J4Y 0L3
450-671-6788 Toll-free : 1-888-883-4588Fax : 450-671-6280
Route
List of investment advisors
Back to top