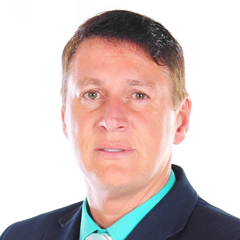 Gabriel Otis

, BBA

Investment Advisor

T 418-629-3815

Languages: French
Biography
The holder of a bachelor's degree in business administration from the Université du Québec à Rimouski, Mr. Otis has also taken the Canadian Securities Course and the Conduct and Practices Handbook Course from the Canadian Securities Institute. He has more than 30 years' experience in the financial services field. His client base consists of:
Individuals, business owners and executives;
Entrepreneurs, professionals and farmers;
Self-employed workers.
Mission
My mission is to be my clients' primary financial advisor. My approach begins with a level of trust that helps establish a broad overview and knowledge of my clients' needs and goals. I aim to provide sound personalized advice and to offer value-added service marked by rigour, transparency and integrity.
Investment Philosophy
Analyzing your investor profile and tolerance for market volatility.
Understanding your needs and goals to build a custom-made investment portfolio based on your interests.
Proposing a strategic asset allocation balancing fixed-income securities and growth stocks to optimize yield with moderate risk.
Aiming for capital growth and risk management.
Maintening regular follow-up of your portfolio and regular communication.
What sets us apart
A proven, prudent strategy
Rigorous follow-up and guidance processes
Desjardins Securities and caisse partnership – unique in the industry
Values
Attentiveness, respect and courtesy
I consider it essential to keep my clients informed of the solutions and products I am recommending, enabling them to have a solid understanding.
Simple and regular portfolio follow-up in table form (allocation, yield, etc.)
Service Offer
Analysis of your current investment portfolio.
Projection of income at retirement.
Full range of products (stocks, bonds, mutual funds, index funds, exchange-traded funds).
Favourable tax strategies to raise the portfolio's net after-tax return.
Darwin discretionary management program from Desjardins Securities.
Location
Desjardins Securities at Amqui
15, rue Du Pont
Amqui (Québec) G5J 0E6
418-629-4499 Toll-free : 1-888-833-8133Fax : 418-629-1436
Route
List of investment advisors
Back to top