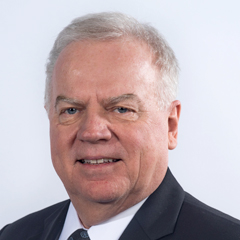 Gaston Bédard

, B. COM.

Vice-President, Investment Advisor

T 514-281-4260

Languages: French, English
Biography
Mr. Bédard, a Concordia University graduate, has been an investment advisor at Desjardins Securities since 1993.
Mission
Helping my clients deal with their finances in a simple, understandable and effective manner.
Investment Philosophy
Paying close attention to each of my clients, I favour a balanced style of management adapted to your unique situation with diversified investment that meet your financial goals of income or growth.
Values
Integrity, professionalism and accessibility are the values that guide my professional relationship with my clients.
Service Offer
I favour an individual approach, with bonds, funds, the Darwin program and individual stocks forming the basis of my portfolios.
Location
Desjardins Securities at Montréal - Le Windsor
1170, Peel Street
Suite 300
Montréal (Québec) H3B 0A9
514-985-7585 Toll-free : 1-866-985-7585Fax : 514-987-9593
Route
List of investment advisors
Back to top