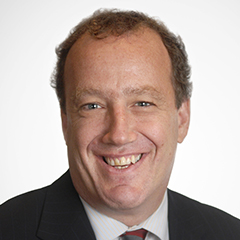 Georges Lachapelle

, MBA, LL.B.

Investment Advisor

T 418-650-9410 ext. 5025242

Languages: French, English
Biography
A lawyer by training and the holder of an MBA from Université Laval, Mr. Lachapelle has worked in business for most of his professional life, including six years with a public company, before turning to securities trading.
He seeks clients who are active in business and who have a good understanding of the current economic environment.
Mission
Helping my clients achieve and experience a pleasant and serene retirement, with peace of mind regarding their investments.
Investment Philosophy
In the current environment, I recommend a broad diversification of investments so that, wherever the economy may be headed, my clients can earn a long-term yield that will lead them peacefully to retirement.
What sets us apart
My knowledge of markets and financial products is based on hard work and extensive reading. As such, I can suggest the most appropriate products that most closely fit each client's profile.
Values
Work, honesty, transparency, skill and active listening.
Service Offer
Based on a solid understanding of your goals and your risk tolerance, the financial toolkit as a whole (bonds, convertible debentures, stocks, options, mutual funds, hedge funds and specialized investments) can be used to fulfil your goals.
Location
Desjardins Securities at Sainte-Foy
Place de la Cité - Tour Cominar
2640, boulevard Laurier, Suite 1400
Québec (Québec) G1V 5C2
418-650-6350 Toll-free : 1-800-361-6006Fax : 418-650-5159
Route
List of investment advisors
Back to top