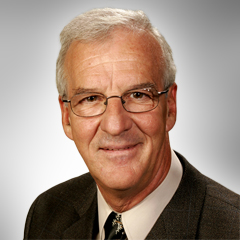 Gilles Rondeau

, FCSI®, CIM®, F. Pl

Investment Advisor

T 450-755-6411

Languages: French
Biography
Canadian Securities Course (CSC)
Financial Planner designation (IQPF)
Licence in options trading
Chartered Investment Manager (CIM) designation
Course on personal insurance
Fellow of the Canadian Securities Institute (FCSI)
Branch manager's course
Mission
An investment advisor since 1984, I have chosen "know my clients well" as my motto.
Listening
Understanding
Evaluating
Advising
What sets us apart
Establishing:
an action plan
an investment policy statement
tax and personal priorities
Service Offer
My aim is to build diversified portfolios backed by the Desjardins Securities research department while working to reduce tax bills.
My clients' satisfaction is my priority. Beyond money, there are people.
Locations
Desjardins Securities at Joliette
275 Beaudry Nord
Suite 101
Joliette (Québec) J6E 6A7
450-759-4118 Toll-free : 1-866-759-4118Fax : 450-759-2945
Route
List of investment advisors
Desjardins Securities at Repentigny
440, Notre-Dame Street,
Suite 104
Repentigny (Québec) J6A 2T4
450-582-7528 Toll-free : 1-888-482-7528Fax : 450-582-7307
Route
List of investment advisors
Back to top