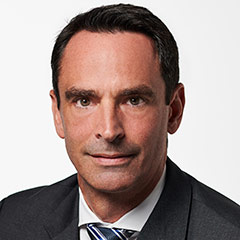 Maxime Houtart

, BBA, CIM®

Vice-President, Portfolio Manager, Investment Advisor

T 819-772-1910

Languages: French
Biography
Chartered investment manager (CIM®) 
Bachelor's degree in accounting and financial management from Université Laval 
Over 20 years of experience as an investment advisor and 3 years as a branch co director 
Options licence holder since 1998 
Member of the President's Club since 2005, a prestigious distinction recognizing the outstanding achievements of the firm's advisors
Has earned the title of Emeritus Advisor many times and was nominated for Advisor of the Year in 2011–2012 and 2013–2014 
Maxime makes a point of staying on top of all the latest market trends. He knows so much about the industry that he is the guy you want to talk to when you need to make decisions.
Charron-Houtart Team
Excellence Accreditation
Excellence accreditation attests that the investment advisor's services meet the highest standards of quality in order to offer you an unparalleled experience in meeting your financial needs. This distinction is awarded exclusively to Desjardins Securities investment advisors who participate in a continuous development and improvement program.
A brief history
The Charron-Houtart Team grew out of an association between two advisors sharing the same values. In 2000, Luc Charron and Maxime Houtart grasped the importance of providing their clients with services covering all aspects of wealth management. At the time, this innovative vision enabled them to align their partnership with the caisses in the Outaouais region while developing a network of independent experts. Their key aim was to let their clients benefit from advice provided by top professionals in the financial field.
Mission
Achieving the freedom you need to lead the lifestyle to which you aspire.
Investment Philosophy
Based on three fundamental beliefs:
Giving priority to asset allocation through the selection of individual securities.
Meeting your financial goals by following an investment policy that is easy to explain and simple to understand.
Using automatic rebalancing to eliminate emotional decisions.
The Charron-Houtart Team considers that sound wealth management requires a strategy backed by specialist managers. Our selection of managers is reassessed frequently to stay in accordance with your investment policy. This philosophy offers you management to fit your needs.
What sets us apart
Choosing our team means choosing experience and stability.
Our expertise enables us to build a wealth management program for you that is both detailed and simple. Our program is implemented in collaboration with a network of independent professionals.
Values
Our wealth management relies on four values essential to a sound business relationship: trust, integrity, honesty and transparency.
Service Offer
Together with our partners, we provide a full wealth management service.
We believe asset growth requires a prudent and proactive approach. We are not looking for unrealistic performances.
We use a core and satellite approach in building our portfolios.
Biographies of my colleagues
Luc Charron

, B. COM., BBA, FCSI®, CIM®

Vice-President, Portfolio Manager, Investment Advisor

T 819-772-1904

Languages: French, English

Chartered investment manager (CIM®) 
Bachelor's degrees in business administration and commerce from the University of Ottawa 
Over 35 years of experience as an investment advisor 
Appointed Vice-President of Desjardins Securities in 2004 based on professional accomplishments within the organization 
Gatineau branch manager from 2004 to 2009 
Member of the President's Club since 1999, a prestigious distinction recognizing the outstanding achievements of the firm's advisors 
Fellow of the Canadian Securities Institute (FCSI®), the top honour and most senior designation in the Canadian financial services industry
Nominated for Advisor of the Year in 2011–2012 and 2013–2014 


Thanks to Luc's financial market experience and active listening skills, he is able to suggest winning investment strategies that are just right for you.

Marc-Antoine Gagnon, B. COM., CIM®

Investment Advisor

T 819-772-1921

Languages: French, English

Chartered investment manager (CIM®) 
Bachelor's degree in commerce from the University of Ottawa
In the financial services industry since 2007 

As an investment advisor, Marc-Antoine helps build portfolios and plays an active role on the team's investment committee. He is reliable, hardworking and driven by a sincere desire to help our clients reach their goals.

Alexandre Charron, BBA

Associate Advisor

T 819-772-2221

Languages: French, English

Experience working in the Desjardins caisse network and at a leading mutual fund dealer 
Bachelor of business administration, specializing in finance, from the Université du Québec en Outaouais 

In addition to providing in-branch services, he helps the team develop and implement investment strategies and follows up personally with our clients.

Nathalie Drouin,

Investment Assistant

T 819-772-1924

Languages: French, English

Member of the team since it was created in 2000 
In the financial services industry for over 25 years 
Completed the Canadian Securities Course in 1999 

Nathalie is a motivated professional who takes care of our team's administrative needs. She is also the one who makes sure all your requests are handled as quickly as possible.

Karine Martine,

Advisor Assistant

T 819-772-1925

Languages: French

With Desjardins since 2010 
Member of the team since 2013 


Karine handles our everyday administrative services and makes sure you have a positive experience.
Locations
Desjardins Securities at Gatineau
880, boulevard de la Carrière
Suite 200
Gatineau (Québec) J8Y 6T5
819-772-2221 Toll-free : 1-888-772-2411Fax : 819-772-8071
Route
List of investment advisors
Desjardins Securities at Ottawa
214 Montreal Rd.
Suite 203
Ottawa (Ontario) K1L 8L8
613-789-5015 Toll-free : 1-888-772-2411Fax : 613-746-5565
Route
List of investment advisors
Back to top