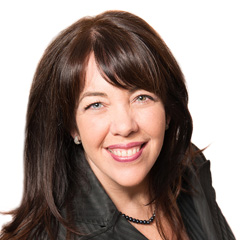 Nancy Desaulniers

, MBA, CIM

Portfolio Manager, Investment Advisor

T 514-985-3567

Languages: French, English
Biography
Ms. Desaulniers has been a securities professional for more than 20 years. She climbed the steps in the securities field quickly, holding a number of management positions, and was recognized for her expertise in financial markets and her ability to find value-added solutions.
These qualities have enabled her to handle many challenges, including the creation and development of top-level brokerage service intended for affluent clients. Ms. Desaulniers has the ability to offer an innovative approach to meeting her clients' goals. On more than one occasion, she has shown her broad understanding of her clients' needs.
To ensure her clients of a high level of expertise, she completed a master's degree in business administration, specializing in portfolio management, at the Université du Québec à Montréal. She also holds the title of Chartered Investment Manager (CIM®).
Demers-Desaulniers Group
As you advance toward meeting your goals, you will discover just how complex your financial position is. At this stage, you need advice from a professional to manage all your assets. We are here to help you.
The Demers-Desaulniers Group has a total of more than 40 years' experience in the financial services field. Our services are well suited for individuals, families, businesses and other organizations that require professional assistance in managing their assets:
Senior executives who seek to enhance the growth of their portfolios.
Professionals who need advice in managing their personal assets and who are seeking a trusted partner to guide them.
Business owners who want assistance in managing both their personal and their business assets.
Pre-retirees who aim to maximize their savings as retirement approaches.
Retirees seeking innovative strategies to maximize their after-tax income.
Affluent families seeking professional guidance in the efficient transfer of their assets to the next generation in a tax-efficient manner.
Mission
In the investment world, it is rare for success to occur by accident. To succeed, it is necessary to act methodically and rigorously without relying on chance. We can help you acquire the discipline you need to eliminate emotion from your investment strategies. This keeps you from falling into traps that affect long-term yields.
All our portfolios are put together to meet each client's particular situation while maintaining rigorous discipline to help you meet your goals.
Investment Philosophy
We follow a disciplined process to help you fulfil your goals. This lets us focus on essential matters, namely helping you attain the lifestyle you want.
An advantageous process for:
Applying an objective approach to a task too often ruled by emotion.
Enabling a portfolio to be adjusted quickly when circumstances require.
Maintaining a mix of assets suited to economic and market conditions.
Ensuring that the portfolio always contains top-quality stocks based on rigorous criteria.
Focusing on a portfolio's structure and not just on individual stocks.
What sets us apart
The Demers-Desaulniers Group is recognized for its high level of professionalism and the quality of its service.
Our recommendations also take each client's personal and financial realities into account. In this way, each offering is customized and optimized.
Values
Performance
Attentiveness
Transparency
Simplicity
Service Offer
A proven method
Our method is a continuous process that guides you and your family at every stage of your lives.
Asset accumulation – developing your assets
Together we develop strategies for meeting your financial goals (including retirement planning), financing a family member's studies or preparing for a major purchase. To help you maintain your financial well-being, we implement proven strategies to reduce risk. Our goal is to provide you with peace of mind, to help you keep your independence, to enhance your lifestyle and to preserve family harmony.
Asset conversion – creating a source of income
We institute strategies to help you maximize your after-tax retirement income. We help you determine the type of income-producing investments toward which your assets should be directed.
Asset transfer – creating a heritage
In collaboration with your other professional advisors, we will help leave a heritage for your family or for charitable organizations while honouring your tax obligations and your debts.
Biographies of my colleagues
Nathalie Demers

, MBA, CIM®

Portfolio Manager, Investment Advisor

T 514-985-3564

Languages: French

Ms. Desmers's career bears the mark of finance and wealth management. She holds a master's degree in business administration from HEC Montréal. Having acquired the necessary training and skills throughout her career, she has the experience needed to grow and expand her clients' wealth, with respect both to investment and to insurance and estate planning. Her clients' portfolios are customized, with a focus on risk management.

The service offer stands out not only for a high level of commitment but also for extraordinary standards in managing your investments and for the quality of client service. Her reputation is built on rigour, integrity and creativity in managing business strategies. Specialties: networks of contacts, speeches, presentation of our service offer, presentation on Individual Pension Plans and a network of professionals.
Location
Desjardins Securities at Montréal - Le Windsor
1170, Peel Street
Suite 300
Montréal (Québec) H3B 0A9
514-985-7585 Toll-free : 1-866-985-7585Fax : 514-987-9593
Route
List of investment advisors
Back to top