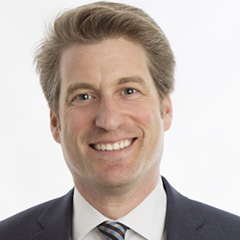 Nicolas Courchesne

, BBA, FCSI®, F. Pl

Investment Advisor

Languages: French, English
Biography
Mission
We aim to help investors fulfil their financial goals. In a world ridden with crises and scandals, we earn the trust of investors by providing them with expertise and peace of mind. We also offer our clients unrivalled access to top-notch information through conferences on topics that combine personal finance and economics, drawing a clear link between being and having.
Investment Philosophy
Our philosophy focuses on three principles that we adapt to investors' needs and profiles:
Strategies to limit risk
Sound diversification
High-quality products
What sets us apart
I am the initiator and organizer of the conferences that have become the hallmark of the team formed with Mr. Courchesne. These talks are filled with pertinent information for investors; they are one example among many of the added value provided to clients by our team.
As a prudent advisor, I believe in the sound diversification of asset classes in a portfolio.
Values
We believe in the values of the Mouvement Desjardins and apply them in our practice: sharing of knowledge, sound portfolio management and a concise overview.
Service Offer
Retirement projection
Wealth management
Conferences
Biographies of my colleagues
Hugo Racine

,

Investment Advisor

T 819-772-1949

Languages: French, English

Mr. Racine, who holds bachelor's degrees in communication from the Université de Sherbrooke and in political science from the Université de Montréal, has also taken several Canadian Securities Institute courses: Investment Management Techniques, the Conduct and Practices Handbook Course amd the Canadian Securities Course. He has also completed two university programs to gain a better understanding of the economic world and to explain key matters clearly to his clients.

Mr. Racine has been an investment advisor at Desjardins Securities since 2006. He draws a link between personal finance on the one hand and economic and political events on the other. He regularly organizes lectures covering personal finance-related topics to help put things in clear terms: understanding the issues in this complex area helps in making wise choices for your investments.


He is the founder and chief organizer of the "Rouge et Blanc pour Leucan" event, a charitable activity helping families with children suffering from cancer. He has also been president of the Association des jeunes professionnels de l'Outaouais since 2014.
Locations
Desjardins Securities at Gatineau
880, boulevard de la Carrière
Suite 200
Gatineau (Québec) J8Y 6T5
819-772-2221 Toll-free : 1-888-772-2411Fax : 819-772-8071
Route
List of investment advisors
Desjardins Securities at Ottawa
214 Montreal Rd.
Suite 203
Ottawa (Ontario) K1L 8L8
613-789-5015 Toll-free : 1-888-772-2411Fax : 613-746-5565
Route
List of investment advisors
Back to top