Nicolas Fortier

, B.Sc.

Investment Advisor

T 514-985-4321

Languages: French, English
Biography
Mr. Fortier has been with Desjardins Securities for 20 years. He has held various positions, including assistant to an investment advisor and customer service representative for the Desjardins Securities discount brokerage division.
Fortier Migneault Team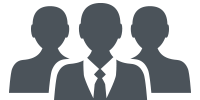 Our team consists of skilled, hand-picked experts whose mandate is to guide you through the increasingly complex world of investment and finance.
As our clients' primary advisors, we can provide them with a full range of wealth management services. We also handle the coordination of complementary services and access to professionals such as:
accountants;
tax specialists;
notaries;
actuaries;
insurers, etc.
Mission
We devote every effort to meeting our clients' wealth management expectations, providing customized solutions while striving for high standards of skill and integrity.
Investment Philosophy
Rigour, discipline and prudence with the aim of protecting your capital and generating a performance that takes account of your investment goals.
What sets us apart
We show priority to our clients' interests by offering them customized wealth management solutions at every stage of their lives.
Values
Excellence, expertise, commitment.
Service Offer
We follow our clients at every stage of their lives, offering customized made-to-measure solutions covering every facet of wealth management.
Biographies of my colleagues
Martin Migneault

, B.A., CIM®

Investment Advisor

T 514-985-3464

Languages: French, English, Spanish, Creole

Mr. Migneault, the holder of a bachelor's degree in political science with a major in international relations from the Université du Québec à Montréal, has taken the Canadian Securities Course as well as the Canadian Securities Institute courses in derivatives and investment management techniques.

He has worked for Desjardins Securities since April 1999 and holds the position of investment advisor.

Guillaume T. Couture, BBA

Advisor Assistant

T 514-985-7569

Languages: French, English, German

Guillaume holds a B.B.A. in Business Administration from ESG UQAM. He successfully completed the securities course of CSI (Canadian Securities Institute). He currently follows further academic studies at HEC Montreal to get his Chartered Professional Accountant title.

Guillaume is responsible for all administrative tasks. His mission is to improve the flow of activities, assist advisors and answer all your questions to provide you unparalleled service.
Location
Desjardins Securities at Montréal - Le Windsor
1170, Peel Street
Suite 300
Montréal (Québec) H3B 0A9
514-985-7585 Toll-free : 1-866-985-7585Fax : 514-987-9593
Route
List of investment advisors
Back to top