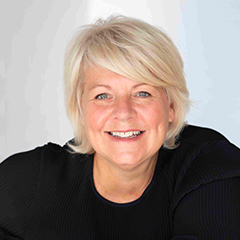 Nicole Laroche

, CIM®, F. Pl

Investment Advisor

T 450-759-4355

Languages: French
Biography
Chartered Investment Manager (CIM®) designation
Financial planner designation (IQPF and CSI)
Canadian Securities Course (CSC)
Licensed options trader
More than 25 years' experience in the financial industry
Mission
I pay close attention to your needs and goals and to understanding your constraints. I provide sound advice and made-to-measure solutions to help you grow your assets and diversify your wealth, now and in the future.
Investment Philosophy
Knowing you better for a careful examination of the many facets of your personal, professional and family situation.
Diversifying portfolios with tax efficiency as a concern, always in keeping with each investor's profile.
Varying asset classes to reduce a portfolio's volatility.
What sets us apart
You are my priority. I aim to build a relationship of trust with you: each step in our lives requires a particular financial approach. With my expertise, I will help you make informed and effective decisions.
Values
Integrity
Attentiveness
Discernment
Devotion
Simplicity
Service Offer
The extent of my knowledge and my experience in all financial products makes me a highly versatile advisor for all investors who want portfolios suited to their needs.
Locations
Desjardins Securities at Joliette
275 Beaudry Nord
Suite 101
Joliette (Québec) J6E 6A7
450-759-4118 Toll-free : 1-866-759-4118Fax : 450-759-2945
Route
List of investment advisors
Desjardins Securities at Repentigny
440, Notre-Dame Street,
Suite 104
Repentigny (Québec) J6A 2T4
450-582-7528 Toll-free : 1-888-482-7528Fax : 450-582-7307
Route
List of investment advisors
Back to top