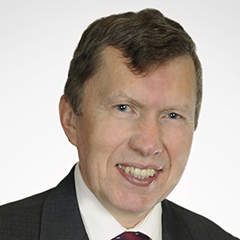 Pierre Lacasse

, B.Sc., B.A., CFP®

Investment Advisor

T 514-876-7935

Languages: French, English
Biography
Mr. Lacasse holds a bachelor's degree in administration from the Université de Montréal as well as a degree in actuarial mathematics from McGill University. He has taken the Canadian Securities Institute courses on securities, options, futures and financial planning. He has also obtained his insurance licenceFootnote 1.
He is a branch manager and has more than 20 years' experience in the financial field.
Mission
Helping you plan and fulfil your financial goals.
Investment Philosophy
My investment philosophy varies according to your needs.
What sets us apart
You will have a full view of your financial position, with clear, completed and detailed explanations of each product and of your portfolio as a whole.
You will know the advantages, drawbacks and risks of every stock in your portfolio.
Values
Honesty
Simplicity
Attentiveness
Service Offer
You have access to all existing financial products, depending on your needs.
Location
Desjardins Securities at Place Ville Marie
1 Place Ville Marie
Suite 1970
Montréal (Québec) H3B 0E8
514-876-1441 Toll-free : 1-866-876-1441Fax : 514-876-1106
Route
List of investment advisors
Back to top