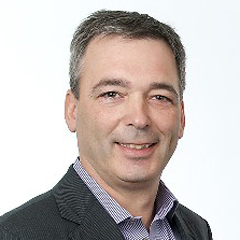 Pierre Larouche

, M. Sc., CIM®, F. Pl

Portfolio Manager, Investment Advisor

T 418-693-0207 ext. 5072004

Languages: French, English
Biography
A graduate of the Université du Québec à Chicoutimi with a master's degree in management (M.Sc.) and a bachelor's degree in business administration (with a finance major), Mr. Larouche has 27 years' experience in the financial field, including 21 years in securities. He joined Desjardins Securities in 1999. A Top Advisor in 2002, he was also a member of the President's Circle from 2007 to 2012.
His responsibilities on the team: customer relations, appraisal of tax efficiency (Individual Pension Plans, investments in cash or within a management company), and the fixed-income portion of portfolios.
Tremblay Larouche Lavoie Group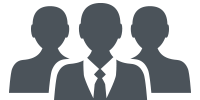 Mission
Building a long-term relationship based on respect, trust and professionalism to provide you with outstanding wealth management and structured guidance to fit your financial position.
Investment Philosophy
Whether you are at the stage of building wealth, consolidating it, converting it to income or transferring ownership, we can help you make the right decisions.
We have developed an action plan to:
Diversify your capital to keep your portfolio's volatility at the most acceptable level possible, based on your investor profile.
Generate income to ensure that you can benefit now from the yield on your portfolio and that it can be available to meet your cash or reinvestment needs (avoiding decapitalization of your portfolio due to disbursement).
What sets us apart
Our client promise 
First-rate financial service and a team of dedicated experts to offer you a value-added experience with complete management of your financial affairs in keeping with your expectations.
Our partnership with our clients
Our team members have extensive experience and complementarity that will make us an objective ally with regard to your investment decisions.
In addition, we have a solid partnership with the Mouvement Desjardins, Canada's biggest financial cooperative. With $212 billion in assets under managementFootnote 1, this financial institution has the ability to provide you with all the products and services required to meet your wealth management needs.
Values
The Tremblay Larouche Group was formed more than 15 years ago, based on values of integrity, congeniality and professionalism. 
Service Offer
In our view, working with you means building a solid partnership. We therefore advocate:
A disciplined approach: To generate income that will enable you to benefit now from the yield on your portfolio and to have part of it available to meet your cash or reinvestment needs (to avoid decapitalization of your portfolio due to disbursement). 
An optimal tax situation: To ensure close collaboration with the other specialists you are dealing with (tax specialists, accountants, lawyers, Caisse account managers or financial planners), we aim to provide added value in instituting a coordinated strategy. For example: an Individual Pension Plan (IPP), a disbursement strategy based on the guaranteed income supplement, cash withdrawal on margin, payment of capital income, corporate class funds, etc.
Wealth management to fit your needs: Our priority is to have a clear understanding your overall financial position and requirements, including, for example, children's studies, estate planning

Footnote

2, life insurance

Footnote

2, credit

Footnote

2, banking services

Footnote

2, retirement savings, etc.
Biographies of my colleagues
Janick Tremblay

,

BBA, F. Pl

Investment Advisor

T 418-693-0207 ext. 5072005

Languages: French, English

Ms. Tremblay has 17 years' experience in financial services. She joined the Mouvement Desjardins in 1997, more specifically in the business field. She has developed extensive knowledge of businesspeople's specific needs as regards to both credit and specialized savings.

On the team, she is in charge of business development and relations with customers and community partners, financial planningFootnote 1 with a specialty in heads of businesses (company transfers and maximization of cash from operations for operating companies), and in the organization and continuous improvement of service delivery processes. 

Martin Tremblay, BBA, F. Pl

Investment Advisor

T 418-693-0207 ext. 5072029

Languages: French

Martin has over 20 years of financial services experience with Desjardins, where he has been a financial planner, an asset management manager and a wealth management manager. He joined the Desjardins Securities team in 2014, and is known for his tax and investment planning expertise with individuals and business owners.

Responsible for business development, relations with clients and local partners and continuous improvement in service delivery; very involved in the business community.

Richard Lavoie,

Investment Advisor

T 418-480-2760 ext. 5072026

Languages: French

Mr. Lavoie has completed the Canadian Securities Course and was the owner of a retail businesses before joining Desjardins Securities. He seeks an affluent local clientele consisting in particular of businesspeople.

Jean-Daniel Menier,

Associate Advisor

T 418-693-0207 ext. 5072020

Languages: French

Mr. Menier holds a certificate in accounting and has experience as a trader. He supports team members in follow-ups with clients.

Isabel Tremblay,

Advisor Assistant

T 418-693-0207 ext. 5072010

Languages: French

Isabelle Tremblay is in charge of monitoring practices and compliance with standards and procedures as well as responding efficiency to requests from clients and conducting follow-ups with them on a regular basis.
Location
Desjardins Securities at Chicoutimi
1700, boul. Talbot
Suite 201
Chicoutimi (Québec) G7H 7Z4
418-693-0207 Toll-free : 1-800-232-0207Fax : 418-693-0152
Route
List of investment advisors
Back to top