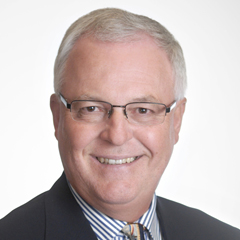 Serge Côté
Investment Advisor
T 450-671-7608
Languages: French, English
Biography
With a passion for stock markets for more than 40 years, Mr. Côté has been an advisor at Desjardins Securities since 2006. His broad investment experience contributes to relationships of trust with his clients.
Selected in April 2009 by the Desjardins Financial Centre, he collaborates in business development and asset repatriation for this important Mouvement Desjardins component.
The clientele he seeks: affluent people, professionals and business owners with assets of $250,000 or more to invest.
Mission
His mission is to offer his clients a customized investment strategy, to execute it carefully and to monitor investments rigorously.
At the same time, he takes account of market trends and volatility in analyzing all possible means of fulfilling his clients' financial goals.
Investment Philosophy
The priority is to favour protection of your assets, taking account of your risk tolerance.
Investing in excellent companies.
Being enormously patient in terms of the price to pay for these excellent companies.
Not trying to predict the unpredictable.
What sets us apart
His active management for his clients, taking advantage of the many opportunities on the markets.
His added value resulting from his strategic investment process for his clients' portfolios.
His investment experience and his abilities to detect investment market opportunities.
Values
The values that determine his conduct:
His rigour as well as his passion for stock markets and for his work.
His responsibility toward his clients, who indicated their trust in him, as well as his role as a trustee in the management of their assets.
His natural empathy.
His strong sense of ethics in performing his work.
The simplicity of his investment methodology and his talent for making market complexity more understandable.
Service Offer
Managing risk, while giving priority to the preservation and growth of clients' assets by striving to:
Seek the best business models that fit your needs.
Find the most lucrative investments in accordance with your risk tolerance.
Accompany and guide you in fulfilling your financial goals.
Provide great accessibility at all times.
Location
Desjardins Securities at Brossard
Quartier DIX30 - Le Square
9120, boul. Leduc, bureau 205
Brossard (Québec) J4Y 0L3
450-671-6788 Toll-free : 1-888-883-4588Fax : 450-671-6280
Route
List of investment advisors
Back to top