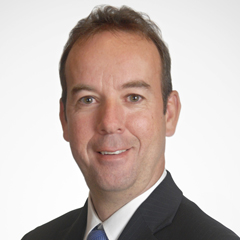 Simon Couture

, BBA, F. Pl

Investment Advisor

T 418-335-3835

Languages: French
Biography
Mr. Couture has been an investment advisor at Desjardins Securities since 2002. The holder of a bachelor's degree in business administration from the Université du Québec à Trois-Rivières, he is a financial planner with 19 years' experience in the Mouvement Desjardins and in the financial field.
Mission
To become your primary investment advisor and help you meet your goals.
Investment Philosophy
Prudence, simplicity and transparency.
Judicious balance between risk and performance.

Diversification in asset class, management style and managers.
What sets us apart
Our determination to establish a long-lasting relationship with you based on loyalty and trust. Our collaboration with the professionals around you and our synergy with the specialists in the Mouvement Desjardins.
Values
Honesty
Integrity
Transparency
Attentiveness
Prudence.
Service Offer
Access to all investments: stocks, exchange-traded funds, investment funds, structured products, Darwin program.
Location
Desjardins Securities at Thetford Mines
300, Boulevard Frontenac Est
Suite 302
Thetford Mines (Québec) G6G 7M8
418-335-2300 Toll-free : 1-800-471-2303Fax : 418-335-2600
Route
List of investment advisors
Back to top