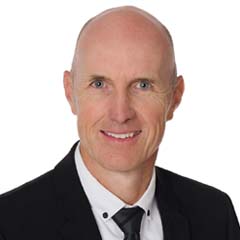 Vincent Schwaar

, CIM®

Investment Advisor

T 819-772-1928

Languages: French, English
Biography
An investment advisor with Desjardins Securities since 1999, Mr. Schwaar holds the title of Chartered Investment Advisor (CIM®). He has also been a member of the Desjardins Securities President's Club since 2000, an honorary distinction intended to emphasize the outstanding performance and contribution of the firm's advisors.
Mr. Schwaar has a passion for financial markets and stays constantly in tune with economic news and current affairs in general. His many areas of research and reading serve to validate and renew his investment ideas on a continuous basis.
On the team, he oversees stock recommendations, market analysis and rigorous news monitoring. He is also in charge presenting service offers and of meetings with clients.
Schwaar-Yelle Group
Excellence Accreditation
Excellence accreditation attests that the investment advisor's services meet the highest standards of quality in order to offer you an unparalleled experience in meeting your financial needs. This distinction is awarded exclusively to Desjardins Securities investment advisors who participate in a continuous development and improvement program.
Our team of professionals consists of five members: three investment advisors and two advisors' assistants. We serve a clientele located mainly in the Ottawa, Sudbury and Niagara-Welland areas and across Eastern Ontario. Our target clientele comprises investors wishing to establish long-term business relationships, seeking professional investment advice and looking for a quality portfolio to provide them with recurring income.
We aim to serve investors wishing to establish long-term business relationships, seeking professional investment advice and looking for a quality portfolio to provide them with recurring income.
Mission
Making a contribution to clients' financial lives and helping them maintain their financial independence through highly professional asset management.
Investment Philosophy
Our investment philosophy is based on sound diversification among all asset categories, based on various investor profiles. It is intended to generate adequate income levels for our clients to be financially independent, regardless of stock market fluctuations.
What sets us apart
We assure you of principled and professional portfolio management in keeping with an overall view of your financial position. Our goal is not only to ensure reasonable growth of your assets but also to aim for a steady income that will let you fulfil your lifetime goals regardless of uncertainties on the financial markets. Our highly accessible and attentive team provides top-of-the-line customer service.
Values
Our values guide our conduct not only in portfolio management but in every aspect of our relationship of trust with our clients. Seven values stand out:
ethics;
rigour;
professionalism;
attentiveness;
simplicity;
transparency; and
courtesy.
This sets the basis for developing our investment strategies, always in line with each client's investor profile, specific needs and risk tolerance. All our portfolios are built according to a rigorous methodology, with prudence foremost at every step. We believe that conclusive results are achieved over the long run and that putting our clients' interest first at all times ensures our success.
Service Offer
Our approach is intended to help our clients achieve and maintain financial independent. This is done through a full service offering and advice that encompasses every financial aspect of life from investment management to retirement, tax and estate planningFootnote 1.
Biographies of my colleagues
Marie-Eve Yelle

, B. COM., CIM®

Investment Advisor

T 819-772-1929

Languages: French, English

An investment advisor at Desjardins Securities since 2007, Ms. Yelle holds a bachelor's degree in commerce, with a major in accounting, from the University of Ottawa. She has also completed a professional training program to earn her designation as a Chartered Investment Manager (CIM®).

On the team, Ms. Yelle is primarily responsible for business development and the relationship with the Caisses as well as backing Vincent Schwaar in stock recommendations. She also looks after applying the strategies established in investment statements for each of our clients and takes part in periodic portfolio reviews.

 

Valerie Moore, BBA

Investment Advisor

T 819-772-1933

Languages: French, English

An investment advisor since 2011, Ms. Moore has been a member of the team since 2009. The holder of a bachelor's degree in business administration with a finance major from Bishop's University, she has also completed the Canadian Securities Course.

She is in charge of ensuring personalized follow-up among clients. She contacts clients to inform them of the various options available when portfolios are being rebalanced. She also handles regular file updates and is responsible for various account management functions.

Danielle Antoun,

Investment Assistant

T 819-772-2221 ext. 5021232

Languages: French, English, Arab

Danielle has worked at Desjardins Securities since 2009 and has completed the Canadian Securities Course. Her main role is to provide administrative support for the entire team.

Danielle is in charge of opening accounts and overseeing transfers. She prepares files for meetings and is actively involved with our clients.

Marie-Andrée Lajoie,

Advisor Assistant

T 819-772-2221 ext. 5021213

Languages: French, English

Marie-Andrée joined the team in 2017. She graduated from the business administration finance program at La Cité collégiale, where she has been teaching finance since 2015.

Marie-Andrée is in charge of overseeing every aspect of our clients' experience. Using her exceptional organizational skills, she ensures that our clients receive outstanding service.
Locations
Desjardins Securities at Gatineau
880, boulevard de la Carrière
Suite 200
Gatineau (Québec) J8Y 6T5
819-772-2221 Toll-free : 1-888-772-2411Fax : 819-772-8071
Route
List of investment advisors
Desjardins Securities at Ottawa
214 Montreal Rd.
Suite 203
Ottawa (Ontario) K1L 8L8
613-789-5015 Toll-free : 1-888-772-2411Fax : 613-746-5565
Route
List of investment advisors
Back to top