Exclusive Darwin Program
With our Darwin Discretionary Management Program, developed in collaboration with Desjardins Securities portfolio management experts, all your assets will be in good hands from the start.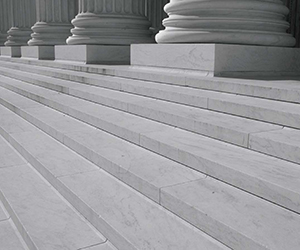 Since there is strength in numbers, the Desjardins Securities portfolio management team asked eight highly reputed firms (including Jarislowsky Fraser and McLean BuddenFootnote 1) to join it in offering the Darwin Program.
Exclusive to Desjardins Securities, this turnkey program will thus give you access to a vast network of experienced professionals working together to optimize many model portfolios.
According to your investor profile and your risk tolerance, your investment advisor will help you choose the model portfolio that best meets all your expectations so that you can achieve your financial objectives more quickly.
Again, the management of your assets and the investment decisions will be handled for you.
Benefits of this Program
From the start, you'll have the assurance of dealing with recognized experts.
You'll save time and worry, since you'll no longer have to approve every trade.
You'll have privileged access to many private funds that are usually reserved for institutional investors.
The investment advisor with whom you have established a relationship of trust will continue to guide you and help you choose the portfolio that's right for you. Your advisor will also regularly review with you the performance of your investments.
To learn more about this program, contact one of our advisors.