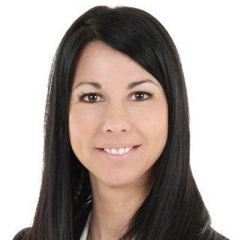 Angella Roy

, F. Pl

Investment Advisor

T 450-671-6626

Languages: French
Biography
Working at Desjardins for more than 20 years, Ms. Roy has solid experience in the financial field. The holder of a bachelor's degree in business administration with a major in finance and of a certificate in financial planning, she stands out for the high level of satisfaction among her clients.
On the team, she is primarily involved with business development and relations with the Caisses. She also handles implementation of the strategies set out in the investment strategies for each client and takes part in the periodic review of portfolios.
Roy-Proulx Team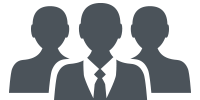 Our team, consisting of four professionals, is committed to providing you with quality service while developing an investment strategy that fits your investor profile. 
Our clients are located mainly on Montreal's South Shore. They typically seek professional investment advice and a high-quality portfolio as well as a long-term business relationship.
Mission
To get a good understanding of each investor's financial position so that we can offer well diversified investments suited to individual situations and risk tolerance levels. 
We aim to fulfil your goals while seeking to reduce risk in your portfolio.
Investment Philosophy
We seek a suitable balance between asset diversification and responsible asset growth through:
an investment policy statement that fits your profile;
customized allocation of your assets;
continuous monitoring of your portfolio.
What sets us apart
Our extensive market knowledge enables us to provide quality service. We focus on guidance and on taking good care of our clientele.
Values
Skill, integrity, rigour, commitment and enthusiasm.
Service Offer
Our specialties include risk management, asset allocation, sectoral and geographic allocation and analysis of equity securities.
Biographies of my colleagues
Christian Letarte

,

F. Pl

Investment Advisor

T 450-676-3299

Languages: French, English

Holding the title of financial planner (Pl. Fin.), Mr. Letarte has worked in the financial services field for 15 years. He began his career in the Mouvement Desjardins as director of business development and a financial planner. Over the last years, he has stood out for his original approach and his solid knowledge of retirement projection.

His skills and his long track record make him a valued ally in determining, following up and fulfilling our clients' goals.

Martin Proulx, BBA, FCSI®, CIM®, F. Pl

Vice-President, Investment Advisor

T 450-671-7334

Languages: French, English

Mr. Proulx has worked in the financial field for more than 20 years. An investment advisor with Desjardins Securities since 2003, he holds the title of Certified Investment Manager (CIM®). He is also affilicated with the Institut québécois de planification financière and holds prestigious designation as a Fellow of the Canadian Securities Institute, a symbol of excellence in the financial services sector.

Since 2004, he has been a member of the Desjardins Securities President's Circle, a distinction marking outstanding performance and contributions by the firm's advisors.

Sanaa Darbachi, BBA

Associate Advisor

T 450-671-2247

Languages: French, English

Has completed the Canadian Securities Institute's  Canadian Securities Course (CSC) and the Conduct and Practices Handbook Course (CPH)
Has a bachelor's degree in administration
Has more than 14 years of experience in financial services and securities
Has experience working at major Canadian investment firms

With a passion for the financial markets and financial planning, Sanaa attends to the needs of every client with the utmost care and professionalism. She provides clear solutions appropriate to each individual situation.

Geneviève Ouellet,

Advisor Assistant

T 450-671-7169

Languages: French

Ms. Ouellet joined the team in December 2013. She has been with Desjardins for 15 years and has solid experience as an assistant in the savings field. Her discipline, skills and team spirit make her a highly valued collaborator.

Thanks to this assistant's professionalism, the Roy Proulx Team is confident of providing its clients with outstanding service of great courtesy and efficiency. Ms. Ouellet handles client service, administrative management of accounts, setting up of appointments and presentation of files.
Location
Desjardins Securities at Brossard
Quartier DIX30 - Le Square
9120, boul. Leduc, bureau 205
Brossard (Québec) J4Y 0L3
450-671-6788 Toll-free : 1-888-883-4588Fax : 450-671-6280
Route
List of investment advisors
Back to top