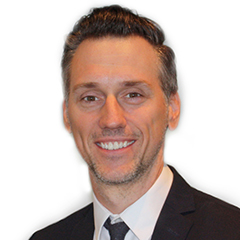 Antoine Vachon

, BBA

Investment Advisor

T 418-833-4867

Languages: French, English
Biography
Bachelor's degree in business administration from Université Laval.
Has taken Canadian Securities Institute courses.
Twelve years' experience in the financial field, including seven in securities.
Finalist in the "Desjardins Securities Hope" category in 2012.
Member of the 2008 management board of a major brokerage firm, nominated for the title of rookie of the year.
Mission
Helping my clients make informed investment choices by offering comprehensive solutions that fit their needs and target the security of their wealth.
Investment Philosophy
Disciplined long-term investment technique based on asset diversification and selection of high-quality securities to manage market risk and favour preservation of the capital invested.
Customized investment strategies based on your needs, investment goals and risk tolerance.
What sets us apart
Investment discipline based on simple, high-quality financial products, including dividend-producing shares, with rigorous portfolio rebalancing and quarterly follow-up.
Values
Structure
Simplicity
Transparency
Flexibility
Service Offer
Financial, tax, will and estate planning

Footnote

1
Personalized portfolio development
Protection of financial wealth
Retirement-oriented income strategies
Full range of fixed-income products
Canadian, U.S. and international equities
Full array of mutual funds
Fee-based management program 
Location
Desjardins Securities at Lévis
5410, boulevard Guillaume-Couture
Suite 80
Lévis (Québec) G6V 4Z2
418-833-8353 Toll-free : 1-877-406-2146Fax : 418-833-9274
Route
List of investment advisors
Back to top