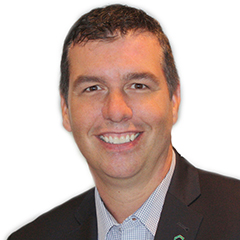 Martin Gilbert
Investment Advisor
T 418-833-4414
Languages: French
Biography
Mr. Gilbert worked for more than five years as an insurance broker in a major brokerage in the Quebec City area before joining Desjardins Securities in 2001. This experience enables him to provide a wider range of skills in his approach to his clientele.
Mission
Being available to help you fulfil your financial goals in accordance with your risk tolerance, using simple products that fit your needs.
Investment Philosophy
I favour a frank and honest approach with my clients while providing customized advice to investors who seek a long-term financial plan. I regard my clients as business partners.
What sets us apart
I offer wealth management service to my clients, enabling them to have a customized plan based on their real needs.
Values
Honesty
Simplicity
Availability
Service Offer
Asset allocation, tax and investment strategy, guidance for clients who own management companies, discretionary management with the Darwin program.
Location
Desjardins Securities at Lévis
5410, boulevard Guillaume-Couture
Suite 80
Lévis (Québec) G6V 4Z2
418-833-8353 Toll-free : 1-877-406-2146Fax : 418-833-9274
Route
List of investment advisors
Back to top