Daniel Chartier

, CPA, CGA

Vice-President, Portfolio Manager, Investment Advisor

T 514-281-4249

Languages: French, English
Biography
An accountant by training, Mr. Chartier has been an investment advisor since 1987 and a portfolio manager since 2014.
In addition to providing excellent service to his clients, he has contributed actively to the start-up and growth of Desjardins Securities. His professionalism and input were recognized by the Investment Dealers Association of Canada, which honoured him with the prestigious Distinction Award – Quebec Section, in 1996.
Chartier Team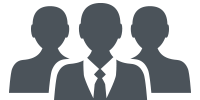 Excellence Accreditation
Excellence accreditation attests that the investment advisor's services meet the highest standards of quality in order to offer you an unparalleled experience in meeting your financial needs. This distinction is awarded exclusively to Desjardins Securities investment advisors who participate in a continuous development and improvement program.
With our 25 years' experience, our know-how and our investment knowledge, we offer top-quality professional services in managing investments and financial wealth.
Mission
Our mission is to provide our clients with comprehensive made-to-measure financial management, to help guide them through every major step in their lives and thereby to be the architect of their long-term financial security.
Investment Philosophy
Application and observance of prudent investment principles help in building portfolios suited to market conditions. In our 25 years of existence, we have acquired the conviction that this approach provides our loyal clients with efficiency and peace of mind.
What sets us apart
As the main generalist, providing overall management of our clients' financial wealth while being the specialist in the investment field.
Values
Sound knowledge of our clients favours long-term relationships of trust.
The client's interest comes first, at all times and in every situation.
Planned and clearly framed management enhances performance and increases peace of mind.
Scrupulous observance and application of the major investment principles ensure greater stability of portfolios.
The development and skills of an advisory team increase reliability and promote long-lasting success.
Service Offer
Our services:
Portfolio management
Tax planning
Retirement planning
Estate planning

Footnote

1 and wealth transfer
Management of foundations and non-profit organizations
Charitable donations
Biographies of my colleagues
Emanuela Interlino

,

BBA

Associate Advisor

T 514-281-7128

Languages: French, English, Italian

The holder of a bachelor's degree in business administration from HEC Montréal, Ms. Interlino has worked at Desjardins Securities since 2000, initially with another group of advisors and then with the Daniel Chartier Team since 2012 as an assistant advisor.

She has a broad knowledge of the Desjardins caisse network, an asset for our team. With her experience in the financial field, Ms. Interlino helps maintain our excellent service.

Annie Sonier,

Associate Advisor

T 514-281-7729

Languages: French

Ms. Sonier joined the Daniel Chartier Team in 2002 as an assistant to the investment advisors. She has been an assistant advisor since 2007 and today plays a vital advisory role in maintaining the qualities of services provided by the team. She has solid experience in administrative matters, acquired at Desjardins Securities since 1997.
Location
Desjardins Securities at Montréal - Le Windsor
1170, Peel Street
Suite 300
Montréal (Québec) H3B 0A9
514-985-7585 Toll-free : 1-866-985-7585Fax : 514-987-9593
Route
List of investment advisors
Back to top