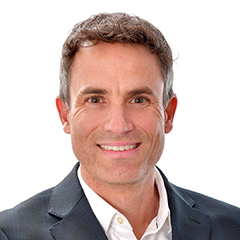 David Charbonneau

, CIM®

Investment Advisor

T 450-671-7920

Languages: French, English
Biography
HEC Montréal diploma in international trade and financial management
Nearly 10 years' experience in the finance and banking sectors
Key responsibilities: investment strategies, stock and product selection and business development
DCF Team
We are a six-member team offering our services primarily in the Montreal and Montérégie areas. What sets us apart are our skills and our diversified and complementary experience, with a clear focus.
We manage more than $300 million in assets for professionals, businesspeople, farmers, management companies and individual retirees.
Although our approach is based on our values, expertise and philosophy, it remains flexible, with an emphasis on our clients' personal goals.
Mission
We aim to provide our clients with full peace of mind regarding management of their wealth. To achieve this, we strive each day to fulfil their long-term financial goals, to remain transparent and to provide fast, precise service.
Investment Philosophy
At all times, our team seeks to diversify your capital and minimize risk. We do not engage in speculation.
We attach great importance to a portfolio's structure and its diversification. Good asset allocation is a decisive factor in performance, as many studies show. We take account of the tax rules governing financial products to minimize the tax impact.
We believe a stock portfolio's performance depends largely on the quality of the corporate securities it contains. We therefore favour solid companies with obvious competitive advantages, strong earnings and above-average long-term growth.
What sets us apart
We offer our clients a level of expertise matching the best in the industry as well as a flexible approach, aiming always for a balance between performance, low volatility, fee reduction and tax optimization.
Values
Serving you as we would like to be served;
Acting with transparency;
Showing the greatest intellectual rigour;
Remaining proactive in serving you and in seeking the best solutions;
Despite our expertise, we believe in keeping investment choices simple.
Service Offer
Asset and risk management
Tax optimization of retirement income
Retirement preparation
Company cash and currency management
Financial, tax or estate

Footnote

1 planning
If required by your file, we collaborate with the specialists you have selected (accountants, tax specialists, legal advisors and others), or we mandate specialists from Desjardins.
We offer compensation plans to fit your needs and reduce costs, based on a formula of traditional commissions and/or asset-based fees.
Biographies of my colleagues
Charles Doucet

,

Investment Advisor

T 450-377-5565

Languages: French, English

Bachelor's degree in finance and certificate in economics from Concordia University
Nearly 10 years' experience in securities trading
Key responsibilities: investment strategies, stock and product selection and business development

Didier Filion, M. Sc., CFA

Portfolio Manager, Investment Advisor

T 450-671-3133

Languages: French, English

Master's degree in finance from HEC Montréal and designation as a Chartered Financial Analyst
Nearly 10 years' experience in the finance, investment and investor relations fields
Key responsibilities: fundamental and economic analysis, stock selection, and investment products and strategies

Julie Jetté,

Associate Advisor

T 450-377-4212

Languages: French, English

Diploma in business administration
More than 20 years' experience in securities trading
Key responsibilities: investment strategies, administrative follow-up and execution of trades

Rachel Pepin,

Associate Advisor

T 450-671-3730

Languages: French, English

Certificate in financial planning from the Université du Québec à Montréal and college diploma in administration
More than 10 years' experience in financial consulting
Key responsibilities: administrative follow-up and execution of trades

Lucie Lemieux,

Advisor Assistant

T 450-377-8536

Languages: French

More than 20 years' experience in customer service
Administrative management
Locations
Desjardins Securities at Brossard
Quartier DIX30 - Le Square
9120, boul. Leduc, bureau 205
Brossard (Québec) J4Y 0L3
450-671-6788 Toll-free : 1-888-883-4588Fax : 450-671-6280
Route
List of investment advisors
Desjardins Securities at Valleyfield
825, boulevard Monseigneur-Langlois
150 Suite
Salaberry-de-Valleyfield (Québec) J6S 1B8
450-377-3595 Toll-free : 1-800-925-3053Fax : 450-377-3188
Route
List of investment advisors
Back to top