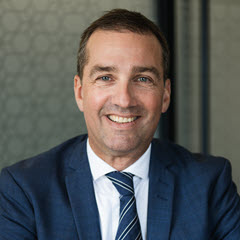 Hugo Serli

, BBA

Investment Advisor

T 1-800-335-0929 ext. 5042009

Languages: French
Biography
Mr. Serli holds a bachelor's degree in business administration from Université Laval and has 17 years' experience at Desjardins Securities.
He has completed the following Canadian Securities Institute courses: Conduct and Practices Handbook Course, Financial Planning, and Options Supervisors Course. Mr. Serli also took the Derivatives Best Practices Course in 2007. 
Mission
Aiming for excellence in investment management through complete financial planning, with full respect and understanding of your situation and of your financial and personal goals.
Investment Philosophy
Styles: Value and growth at reasonable prices.
Strategies aiming for income stability through capital diversification.
What sets us apart
Providing complete wealth management to ensure retirement with full peace of mind for families and high-quality service.
Values
Attentiveness
Availability
Integrity
Transparency
Service Offer
Our entire business process is designed to fit your personal and family situation. Your expectations are what determine the solutions we apply.
Data gathering
We review with you a list of your plans and priorities. We determine your investor profile and your risk tolerance.
Advanced financial planningFootnote 1
To obtain an overall view, we examine every aspect of your financial life: retirement, taxation, investment, insurance and succession.
Portfolio building
In light of the information collected, we develop a portfolio model, which we submit for your approval.
Management and follow-up
On a regular basis, we inform you of changes in your investment and make the required adjustments.
Biographies of my colleagues
Marie-Ève René

,

Associate Advisor

T 819-477-7100 ext. 5042015

Languages: French

Ms. René holds certificates in financial planning and in marketing. She has been with the Mouvement Desjardins for seven years and has worked as an investment and retirement advisor.

She joined Desjardins Securities on Mr. Serli's team in 2013.
Location
Desjardins Securities at Drummondville
330, rue Cormier
Suite 101
Drummondville (Québec) J2C 8B3
819-477-7100 Toll-free : 1-800-335-0929Fax : 819-477-6851
Route
List of investment advisors
Back to top