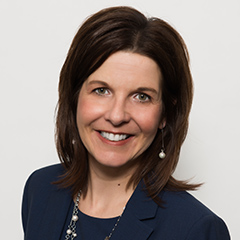 Nathalie Bonenfant

, CIM®

Vice-President, Portfolio Manager, Investment Advisor

T 450-223-1818

Languages: French, English
Biography
Has worked in the financial field since 1990
Joined Desjardins Securities at the Saint-Hyacinthe branch in 2000
She and her team manage $205 million in assets for entrepreneurs and affluent people in the region
President's Circle recipient 12 times
Earned the title of Chartered Investment Manager in 2014
Actively involved in Richelieu-Yamaska United Way
Bonenfant-Malo Team
Excellence Accreditation
Excellence accreditation attests that the investment advisor's services meet the highest standards of quality in order to offer you an unparalleled experience in meeting your financial needs. This distinction is awarded exclusively to Desjardins Securities investment advisors who participate in a continuous development and improvement program.
A private guide – for managing your wealth
Let yourself be guided by a dynamic team that is attentive to your needs, and fulfil the plans that are dear to your heart.
Mission
Offering wealth management services that ensure our clients' long-term financial health while enabling them to fulfil their goals throughout their lives.
Our priority is to provide excellence in our services by taking a proactive approach, advancing our clients' interests and remaining accessible and transparent.
Investment Philosophy
Our investment philosophy is based above all on a method that focuses on clients' needs and on fulfilling their goals. To optimize capital allocation and growth, our investment approach focuses on global economic trends, diversification of portfolios and active management of investments. With our choice of customized portfolios containing a selection of securities and run by skilled managers, our clients benefit from sustained long-term yields and control over risk while enjoying beneficial tax treatment.
What sets us apart
Fulfil the plans that are dear to your heart under the care of a private guide.
Beyond the management of your investments, you can have confidence in a professional team that works like a guardian to preserve your wealth and let you enjoy beneficial tax treatment.
Values
Integrity, honesty and transparency. These values form the basis of the relationships of trust we establish with each of our clients, as well as with our colleagues and partners. Most notably, these values are reflected in a commitment to high ethical standards.
Respect and attentiveness to your needs. Our recommendations are adjusted to fit each of our clients' realities. Our strategies and our service offer rely on objective analysis of each client's situation. We act with full independence, and we give our clients the ability to choose.
Service Offer
Products offered and choice of portfoliosFootnote 1
Discretionary management portfolios: The Bonenfant-Malo Team has access to an exclusive selection of managed portfolios. Each portfolio follows a rigorous investment policy. Professional fees based on the category of investment, tax-deductible for non-registered accounts.
Customized accounts: Elite Program. Consisting of fixed-income or growth securities in accordance with your goal as an investor. Professional fees based on the category of investment, tax-deductible for non-registered accounts.
À la carte customized portfolios: Consisting of fixed-income or growth securities depending on your goal as an investor. Fees according to the investment vehicle.
Variety of accounst and services: Regular, joint, margin and U.S. dollar accounts. Corporate, trust, foundation, non-profit organization, official capacity, curatorship and tutorship accounts. Registered accounts: RRSP, LIRA, RRIF, LIF, TFSA or IPP. Fee-based discretionary management accounts. Fee-based Elite accounts.
Various investment vehicles: Money market securities: Treasury Bills, banker's acceptances, high-interest accounts. Fixed-income securities: government, municipal and corporate bonds and debentures, strip bonds, guaranteed investment certificates. Stocks: common, preferred and foreign shares traded on all North American exchanges. Funds: investment funds, exchange-traded funds.
Biographies of my colleagues
David-Alexandre Malo

, BBA, CFP®

Investment Advisor

T 450-223-1349

Languages: French

Certificates in accounting and financial planning
In the financial field since 2001
Former administrative director of an industrial company
Advisor to affluent clients at the Caisse de la Vallée des Patriotes from 2007 to 2011
Joined Desjardins Securities at the Saint-Hyacinthe branch in 2011
Volunteer at Big Brothers Big Sisters of Saint-Hyacinthe

Julie Martin,

Investment Assistant

T 450-223-1021

Languages: French

Certificate in finance
Canadian Securities Course (CSC®) at the CSI
Joined Desjardins Securities in 1994
Has headed the Bonenfant-Malo Team's administrative operations since 2007
Provides rigorous monitoring of files and top-quality customer service
Offers support to accountants
Actively involved with the Fédération des parents adoptants du Québec

Danielle Donckerwolcke,

Advisor Assistant

T 450-223-1694

Languages: French

In the financial field since 2009
Joined Desjardins Securities at the Saint-Hyacinthe branch in 2014
Handles customer service: setting up meetings, preparing files and managing administrative affairs  
Assists clients with Desjardins Securities advisory service
Currently completing the Canadian Securities Course (CSC®) at the CSI
Locations
Desjardins Securities at Saint-Hyacinthe
1355, rue Johnson Ouest
Suite 100
Saint-Hyacinthe (Québec) J2S 8W7
450-223-1673 Toll-free : 1-888-313-6150Fax : 450-223-1677
Route
List of investment advisors
Desjardins Securities at Sorel-Tracy
385, Poliquin Blvd.
Sorel (Québec) J3P 5N6
450-742-8471 Toll-free : 1-866-441-8471Fax : 450-742-1439
Route
List of investment advisors
Desjardins Securities at Mont-Saint-Hilaire
470, boulevard Sir-Wilfrid-Laurier
Suite 205
Mont-Saint-Hilaire (Québec) J3H 6K3
450-223-1880 Toll-free : 1-855-202-6365Fax : 450-467-5669
Route
List of investment advisors
Back to top