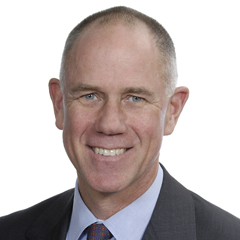 Pierre Laflamme

, CPA, CA, C. Adm

Investment Advisor

T 418-659-8502

Languages: French, English, Italian
Biography
Holding a bachelor's degree in business administration with a finance major from Université Laval, Mr. Laflamme has more than 19 years' experience as a financial advisor and is also a CPA. In addition, he has 10 years' experience in private practice, in professional and corporate settings.
Mission
Becoming our clients' partner in helping them fulfil their personal financial goals or the financial goals of their businesses at every stage of their lives.
Investment Philosophy
Each client is unique. Advising is a passion, and transparency is a duty. Portfolios are always managed on a customized basis, from beginning to end. Informing and "educating" clients is part of my mission. Ask all the questions you want: it will be a pleasure for me to respond.
What sets us apart
In-depth analysis of the products suggested
Products that truly fit your needs
Customized services
Human approach
Fulfilling your financial goals
Aiming to maximize performance
Particular attention to protecting capital
Taking account of tax effects
Values
Ethics
Transparency
Social commitment
Biographies of my colleagues
Karine Villeneuve

, BBA, CFP®

Investment Assistant

T 418-650-6350 ext. 5025252

Languages: French, English

Ms. Villeneuve has worked in the securities field since 1996. She holds a bachelor's degree in finance from Université Laval and has held the title of financial planner since 1999.

She plays a fundamental role on the team in ensuring the quality and efficiency of client service and rigorous monitoring of administrative files.
Location
Desjardins Securities at Sainte-Foy
Place de la Cité - Tour Cominar
2640, boulevard Laurier, Suite 1400
Québec (Québec) G1V 5C2
418-650-6350 Toll-free : 1-800-361-6006Fax : 418-650-5159
Route
List of investment advisors
Back to top