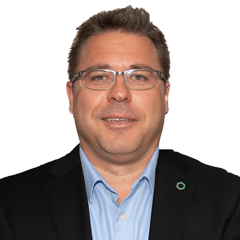 Steven Charest
Investment Advisor
T 418-833-8599
Languages: French, English
Biography
With a passion for investment going back more than 15 years, Mr. Charest has worked at Desjardins Securities since 2010.
He is always on the outlook for well managed companies that can help clients' capital grow with reasonable risk. He specializes in small-cap and large-cap U.S. and Canadian equities.
His client base consists of entrepreneurs, professionals and retirees who show an interest in financial markets without necessarily having the time and knowledge to optimize the management of their wealth.
CCT Team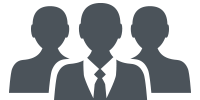 Biographies of my colleagues
Josée Croisetière

,

Languages: French

David Turcotte, B.Sc.

Investment Advisor

T 418-833-8353 ext. 5025205

Languages: French

Holder of a Bachelor's degree in Applied Sciences from Université Laval, I have been passionate about the financial markets and tax strategies for more than 20 years. I also have all the legal qualifications required for insurance of persons.
Location
Desjardins Securities at Lévis
5410, boulevard Guillaume-Couture
Suite 80
Lévis (Québec) G6V 4Z2
418-833-8353 Toll-free : 1-877-406-2146Fax : 418-833-9274
Route
List of investment advisors
Back to top