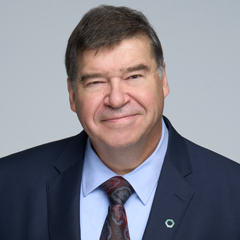 Yves Lefebvre

, MBA, CIM®

Vice-President, Portfolio Manager, Investment Advisor

T 514-281-4241

Languages: French, English
Biography
Mr. Lefebvre has more than 25 years' experience in the securities field and has been a Vice-President of Desjardins Securities since 1993.
He holds an MBA in international finance from McGill University and the title of Chartered Investment Advisor (CIM®). He has received numerous awards of excellence as a member of the President's Club and as "Emeritus Advisor" for Desjardins Securities, as well as in the Distinction Program of the Investment Industry Regulatory Organization of Canada (IIROC).
He is recognized for his extensive investment management experience and knows how to advance the solutions that best match your investor profile. 
Picotte Lefebvre Group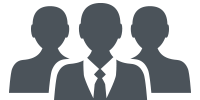 Our team is recognized for its efficiency, skill and professionalism. We are experts in financial markets. You benefit from our investment know-how and advice. Our human but realistic approach lets us establish a long-lasting relationship with you, based on trust. Our loyal clientele, consisting of individuals, professionals and businesspeople, particularly appreciates our reliability and business acumen.
Mission
Offering you solid strategies that truly fit your needs and your financial position. To achieve this, we take the time to listen to you and understand you.
Investment Philosophy
Making high-quality investments that meet the criteria of our structured and rigorous selection process.
What sets us apart
Our high level of expertise. Our personalized approach for made-to-measure service. Our ability to establish solid, long-lasting links with our clients. Our impeccable professional ethics. Our experience in managing the assets of affluent families. Our stability and rigour.
Values
Availability
Reliability
Professionalism
Stability
Flexibility
Service Offer
Traditional accounts with advice: We provide brokerage service including advice, with compensation in the form of trade-based commissions and monitoring fees.
Elite Program fee-based accounts: This type of account lets you make investment decisions without regard to trading fees. This helps control and reduce costs and offers tax advantages.
Discretionary management: If you wish to entrust decision-making in securities trading to us, you may delegate management of your assets to portfolio manager Yves Lefebvre. As an experienced specialist, he has the high-calibre professional qualifications required to handle this type of mandate.
Darwin discretionary management: With this program, you delegate management of your portfolio to other renowned professionals, such as Baker Gilmore & Associates, Bissett Investment Management and Jarislowsky Fraser. These firms are linked to Desjardins Securities only through the Darwin discretionary management program.
A broad range of financial products:The success of your investment strategy relies on factors such as the selection of your portfolio's components. Accordingly, we have access to a broad range of financial products such as stocks, bonds, market indices, investment funds and exchange-traded funds (ETFs). As full service investment advisors, we have the full latitude and expertise required to choose what is best suited to your portfolio.
Biographies of my colleagues
Sylvie Picotte

,

LL.L

Investment Advisor

T 514-281-2378

Languages: French, English

Ms. Picotte is an experienced businesswoman who joined Desjardins Securities in 2004.

She is a Canadian Securities Institute graduate and has taken additional training with the Association de planification fiscale et financière.

Her experience and her wealth management approach enable her to offer you sound advice, tailored to your overall financial position. 
Location
Desjardins Securities at Montréal - Le Windsor
1170, Peel Street
Suite 300
Montréal (Québec) H3B 0A9
514-985-7585 Toll-free : 1-866-985-7585Fax : 514-987-9593
Route
List of investment advisors
Back to top