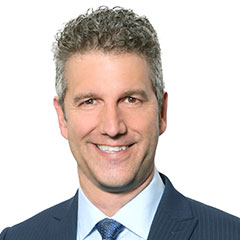 François Marcoux

, BBA, CIM®

Portfolio Manager, Investment Advisor

Languages: French, English
Biography
Mr. Marcoux previously headed a manufacturing company. He has a sound knowledge of corporate organizational issues. He has been with Desjardins Securities since 2004.
He holds a bachelor's degree in business administration, with a finance major, from the Université du Québec à Trois-Rivières (UQTR).
Marcoux/Fortin Team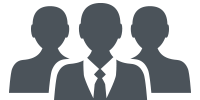 The choice of an advisor in the management of your assets is a significant decision in fulfilling your financial goals. Our team is here to guide you along your way. Our expertise in customized investment management and the selection of blue chip stocks will help you meet your goals.
Mission
Our mission is to help our clients fulfil their financial goals by minimizing volatility in their portfolios and promoting capital protection through a disciplined approach and rigorous monitoring.
Investment Philosophy
We favour a fundamental and prudent approach as we attempt to conciliate income, long-term growth and capital stability.
We know that peace of mind is essential for you.
The value of a stock, the quality of a management team, a company's strength, its return on equity and its business prospects are among the factors that influence our selection process.
What sets us apart
Our stock selection criteria try to eliminate companies with weak earnings prospects. We seek to minimize volatility in portfolios. 
We are here to guide you.
A well structured portfolio will help you maintain a focus on your strategy. Our system of regular follow-ups and our monthly market comments will keep you informed.
Values
Our values are integrity, respect and rigour.
We like to make things simple and clearly understandable for clients. The financial services industry is becoming more complex, but the reality is that everything relies on stock and bond markets.
Service Offer
Our approach is simple and effective:
Knowing you.
Establishing your financial profile and risk tolerance.
Developing a customized strategy that fits your needs.
Examining results and conducting a meticulous follow-up.
Updating your file and adjusting it, if required.
Biographies of my colleagues
Frédéric Fortin

, MPM, CIM®, CPA, CMA

Portfolio Manager, Investment Advisor

T 418-659-8535

Languages: French, English

Mr Fortin, a former financial controller, joined Desjardins Securities in 2007.

He has a master's degree in project management from the Université du Québec à Trois-Rivières (UQTR) and holds the accounting titles of CPA and CMA.

Renée-Claude Jacques,

Investment Advisor

T 418-650-6350 ext. 5025345

Languages: French

Ms. Jacques has over 20 years of experience in the securities industry. She joined the Marcoux/Fortin team in 2011. Her role on our team is to follow up with clients and collaborate in discretionary management.

Raphaël Biron-Ouellet, BBA

Advisor Assistant

T 418-650-6350 ext. 5025260

Languages: French, English

Mr. Biron-Ouellet has a Bachelor of Business Administration with a major in finance and 4 years of experience with Desjardins Group. He joined the Marcoux/Fortin Desjardins Securities team in May 2017.

As an advisor assistant, he helps investment advisors with administrative tasks and customer service.

Jacinthe Chatigny,

Investment Assistant

T 418-650-6350 ext. 5025212

Languages: French

Ms. Chatigny holds a certificate in financial planning and has over 25 years of experience with Desjardins Group. She joined the Marcoux/Fortin team in 2014. Her attention to detail makes her an outstanding collaborator in all aspects of the transactional process.
Location
Desjardins Securities at Sainte-Foy
Place de la Cité - Tour Cominar
2640, boulevard Laurier, Suite 1400
Québec (Québec) G1V 5C2
418-650-6350 Toll-free : 1-800-361-6006Fax : 418-650-5159
Route
List of investment advisors
Back to top