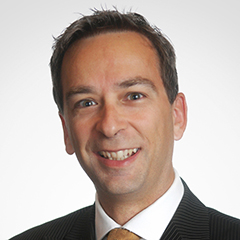 Philippe Bleau

, BBA

Investment Advisor

T 418-650-6350 ext. 5025286

Languages: French, English
Biography
Mr. Bleau holds a bachelor's degree in business administration from Université Laval and has also taken the Canadian Securities Institute courses in investment management techniques, securities and hedge funds. He has 20 years' experience in investment management, including 10 years in the financing of commercial businesses.
Mission
Being a proactive advisor in terms of investments. Ensuring my clients' peace of mind. Being a benchmark in investment and wealth management.
Investment Philosophy
I am an advisor who emphasizes long-term investment ( and tax planning

Footnote

1).
I specialize in asset allocation and stock selection, with a comprehensive view of each client's assets.
I conduct regular portfolio follow-ups and keep a close eye on the markets.
What sets us apart
I provide wealth management services that help establish customized portfolios focused on minimizing capital fluctuations and achieving tax efficiency.
Service Offer
Managed products
Exchange-traded funds
Canadian, U.S. and global equities
Flow-through investments
Bonds and preferred shares
Elite program
Fee-based compensation
Outside discretionary management

Footnote

1.
Location
Desjardins Securities at Sainte-Foy
Place de la Cité - Tour Cominar
2640, boulevard Laurier, Suite 1400
Québec (Québec) G1V 5C2
418-650-6350 Toll-free : 1-800-361-6006Fax : 418-650-5159
Route
List of investment advisors
Back to top