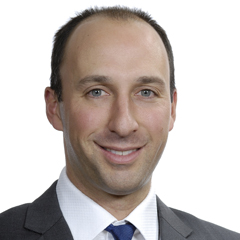 Samuel Bertrand

, BBA

Investment Advisor

T 418-650-6350 ext. 5025293

Languages: French, English
Biography
10 years' experience in investment management
Bachelor's degree in business administration, finance major, Université Laval
CSI Canadian Securities Course
CSI Conduct and Practices Handbook Course
CSI Investment Management Techniques Course
Clients seeking peace of mind and stability in their portfolios
To provide top service delivery, we recommend a minimum of $150,000 per household for opening an account.
Mission
Providing you with well informed and transparent investment advice.
Ensuring regular follow-up and meeting your expectations.
Investment Philosophy
I specialize in the management of low-volatility investments, providing high income and tax advantages in comparison to traditional income products. I aim to offer my clients a stable yield, regardless of the market phase, and to provide regular monitoring. I favour a long-term approach based on the investment goals established with you, in keeping with your risk tolerance, your investment horizon and your needs.
Service Offer
Preferred shares and corporate bonds
Mutual funds (matching my philosophy)
For taxable accounts, corporate class funds with deferred taxation
Stocks providing dividend income
Location
Desjardins Securities at Sainte-Foy
Place de la Cité - Tour Cominar
2640, boulevard Laurier, Suite 1400
Québec (Québec) G1V 5C2
418-650-6350 Toll-free : 1-800-361-6006Fax : 418-650-5159
Route
List of investment advisors
Back to top